Welcome To The Organizer Store
Products To Organize & Improve Your Home & Life
The Organizer Store, here at Home Storage Solutions 101, is your source for my hand selected and reviewed products to help you organize and improve your home and life.

There are so many products on the market which promise to help you organize your home and your life. Because of that it can be hard to keep track, and find quality products you want, when you need them.
Therefore, as I find good quality products and share my thoughts and ideas about them here on the site I thought I'd gather them all together in this "Organizer Store," so it could act as a resource section for you.
I've grouped various products together into different types and categories so you can find what you're interested in, quickly. For many of them I've written a review, or shared more information about them on a separate page, so the link you see takes you to my review page, here on the website.
Organizing Apps, Software & Technology
Organizing Books & Ebooks
Meal Planning And Groceries
Budgeting And Finances
Personal Development And Improvement
General Storage Containers
Closet Organizing
Kids Storage Solutions
Kitchen Storage Solutions
Laundry Room Ideas
Paper Organizers
Photo Organizers
In addition, here are a few round up pages of organizing products I've created in my Amazon store, that can help you organize and store items throughout your home.
To find the page go to my store, and then scroll through the lists I've created until you find the one you want.
Please know that I'm an affiliate for some of these products listed above, meaning that if you purchase something through a link on the site I may receive a small commission. This keeps the site, and the information in it, free for you, and helps me support my family.
However, my commitment to you is that I don't recommend things that I would not purchase myself. This means you'll only be presented with high quality, unique items which I believe are actually worth the price they cost. I've spent a lot of time finding, reviewing, and curating these items to only present the best things to you, and I hope you enjoyed them!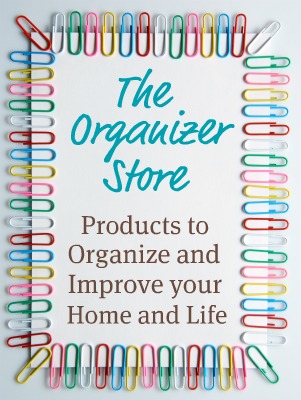 Pin It
Some links on this page are affiliate links, meaning that if you purchase a product through them I receive a small commission which helps me provide this information to you for free, plus support my family. My integrity and your satisfaction are very important to me so I only recommend products I would purchase myself, and that I believe would benefit you. To learn more please see my disclosure statement.