How To Organize Your Life: Free Products To Help You
Way back when, in 2012, I had a week of giveaways called the "Organize Your Life Week of Giveaways" to thank my, at the time, over 25,000 newsletter subscribers.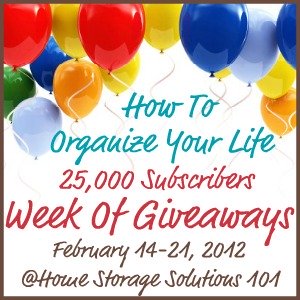 Obviously a lot of the giveaways are over after all these years (plus lots more subscribers have been added at this point!), but there are still some free products that you can grab, so here's what is still available.
Why did I give the giveaway this name? Well, the main goal and theme of these gifts is aspirational and include products or information that will help you organize various aspects of your life, or provide you with guidance in gaining life skills to enhance your own personal development.
Free Gifts Everyone Can Claim Today! {You Can Still Claim These Even Though The Giveaway Is Over!}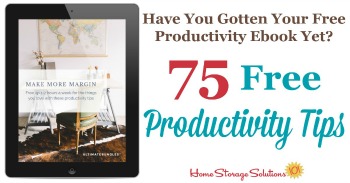 Get Your 75 Free Productivity Tips Here
Former Giveaways That Are Still Available For Purchase
These are some of the giveaways and contests I had that week, but that are still available for purchase if you're interested: