26 Free Productivity Tips To Free Up 1-2 Hours A Week
{Grab Your Free eBook}
FTC Disclosure: I have partnered with Ultimate Bundles, as an affiliate, to tell you about this free ebook.
Here's how to get a productivity ebook, called 26 Productivity Tips From Real People With Real Challenges, that will help you free up 1-2 hours a week to do the things you want to do.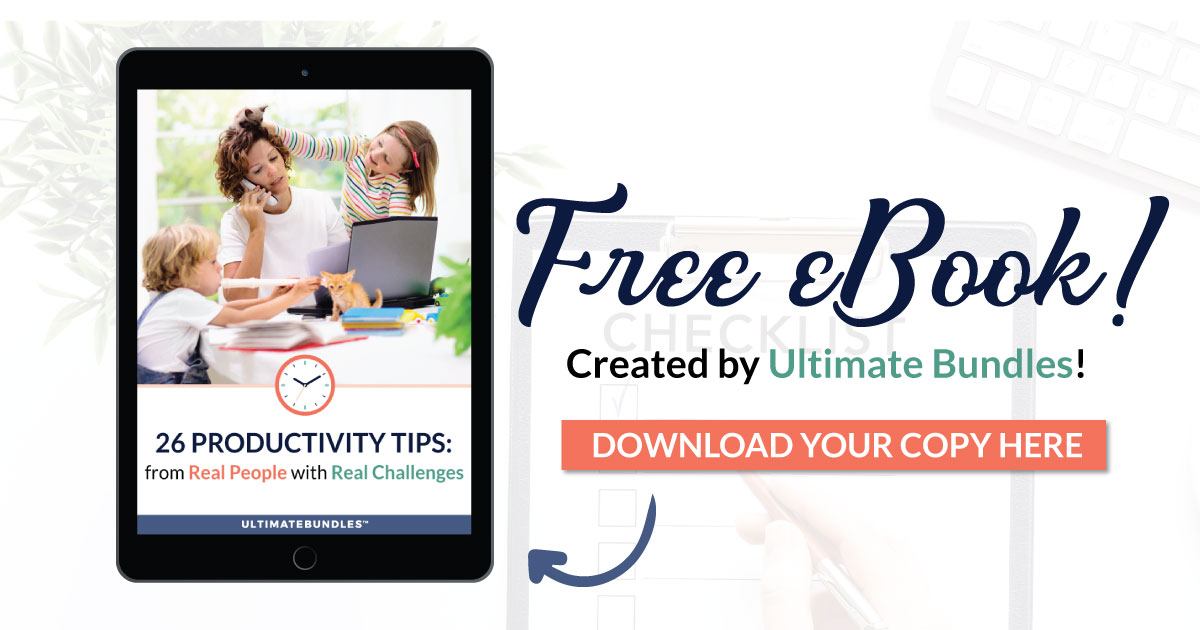 Do you ever feel like you don't have enough time in your day? I certainly do.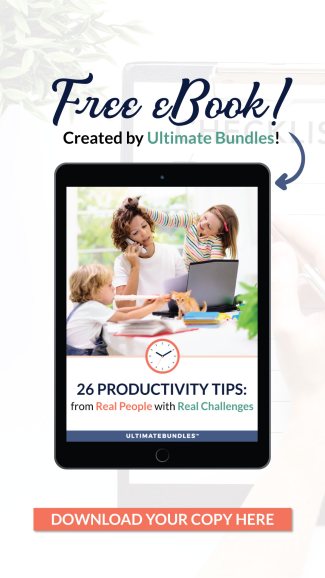 So, what if I told you that you could free up between 1-2 hours per week, using simple and practical productivity tips, so you could have more time to do the things you love?
It's true, you really can! And the tips are FREE in this eBook called "26 Productivity Tips: from Real People with Real Challenges."
Inside this free eBook, you'll learn:
Productivity tools that can save you time (and learn how ordinary people use them);
How you can practice self-care even on a busy schedule;
What you can do with the tiny pockets of time we each find in our day
Plus, so much more!
Grab your copy of the eBook and prepare to be inspired!

Some links on this page are affiliate links, meaning that if you purchase a product through them I receive a small commission which helps me provide this information to you for free, plus support my family. My integrity and your satisfaction are very important to me so I only recommend products I would purchase myself, and that I believe would benefit you. To learn more please see my disclosure statement.