Declutter 365 Planner Stickers
Both Dated & Undated Versions Available
Use the Declutter 365 planner stickers to remember, each day, exactly what you're going to declutter for the day right inside your own planner or to do list.
Please note that this is a printable product, meaning you receove a digital download, and then you print the stickers out yourself.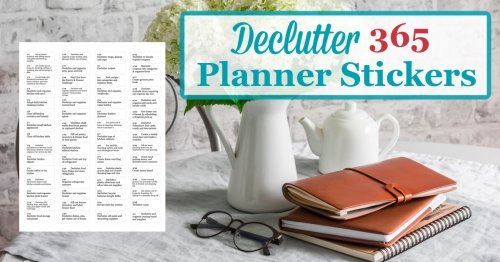 If you live your life using a planner, like I do, you'll love these Declutter 365 planner stickers, since you can print out these stickers and add them right onto the pages of your planner or calendar.
Then, each day you've got the daily task already listed in your planner, ready to incorporate into your daily to do list.
Both the 2023 dated version and an undated version of these planner stickers are available. Each costs $20.
Here's an example of the planner stickers sheet, to see what you get.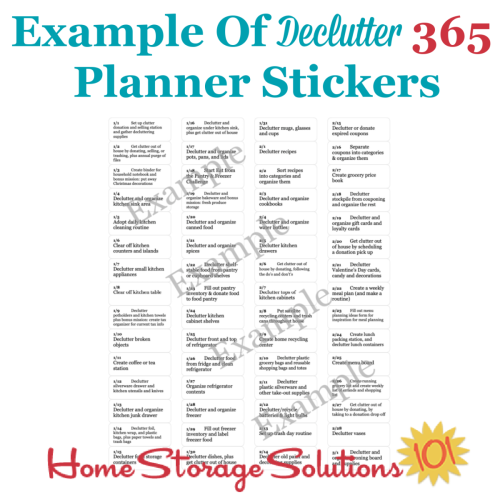 And here's a photo of some of the printed dated stickers, with one inside my planner.

Dated Version For 2023
If you'd like to follow along with the 2023 Declutter 365 calendar, going in the same order as everyone else, to get your home decluttered make sure to get the dated version of these Declutter 365 stickers, one for each day of 2023.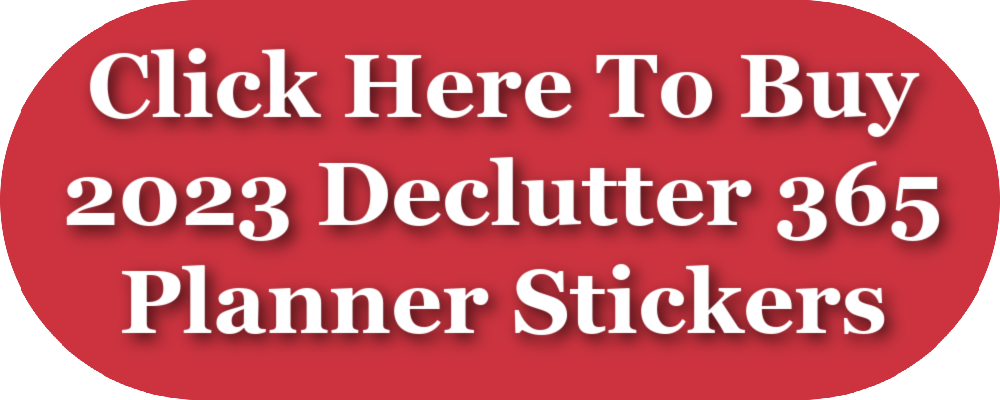 Undated Version: Choose Your Own Order
You can also get the undated version of these planner stickers, so you can go at your own pace, your own order, or start whenever during the year you wish to begin.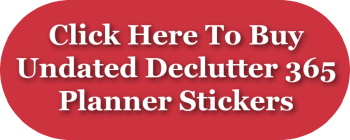 More Information About The Sticker Labels Used & Where To Purchase
To print and use these planner stickers you've got to get the correct labels to print them on. I purchased mine on Amazon, but they're available at many stores.
These stickers were made with Avery 18294, using template 5195 (also same size as template 8195), known as Avery Return Address Labels, sized 2/3" x 1 3/4".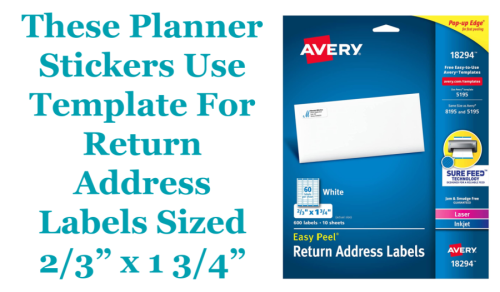 You can buy one package of these label stickers on Amazon here (referral link). One package contains 10 sheets of labels, and you only need 7 sheets to print out all 365 of your stickers.
(Please note that as shown in the link, they're trying to sell you multiple packages, but you just need one package of labels, which at least as of this writing was priced at $4.82. You'll need to toggle over to the one pack version before purchasing.)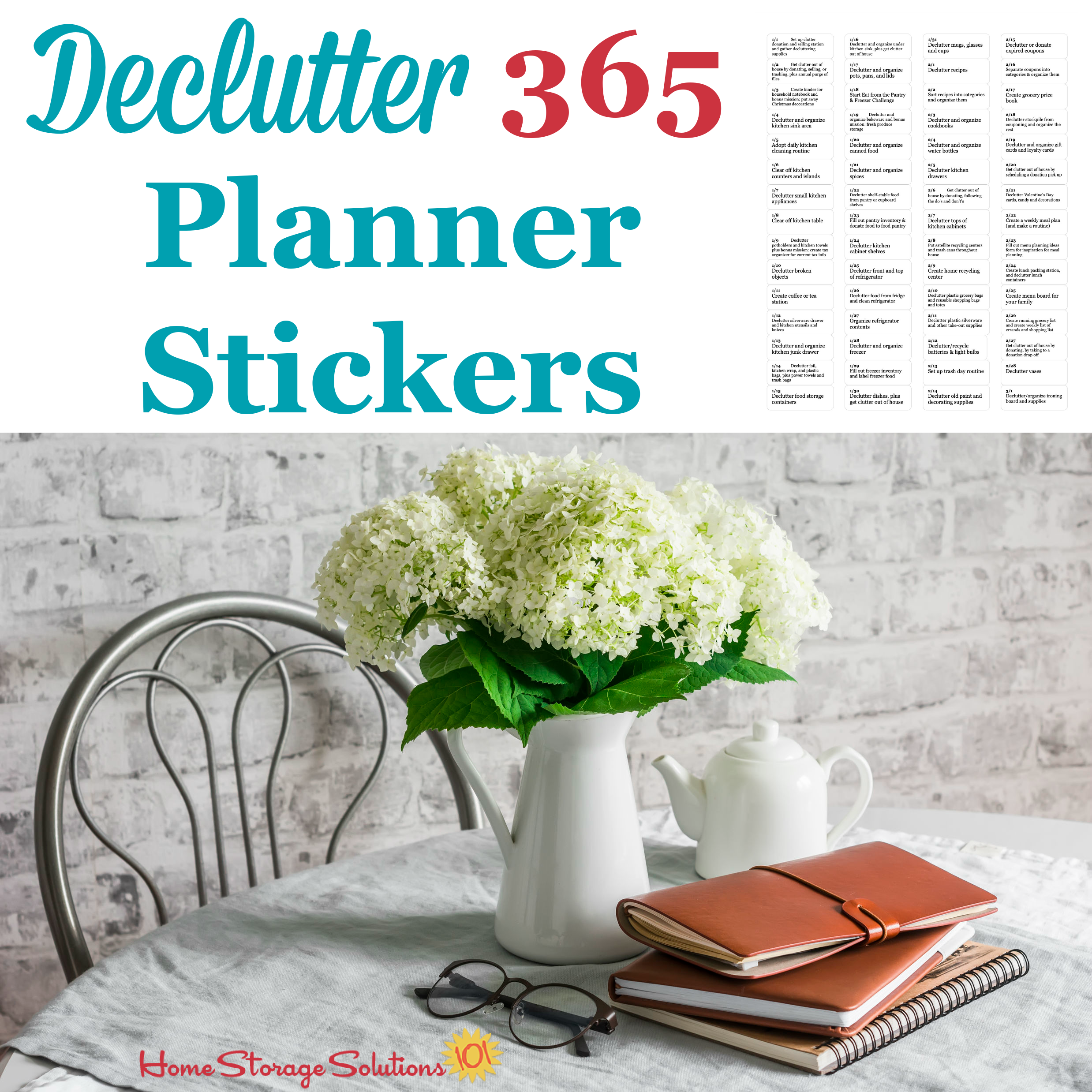 Some links on this page are affiliate links, meaning that if you purchase a product through them I receive a small commission which helps me provide this information to you for free, plus support my family. My integrity and your satisfaction are very important to me so I only recommend products I would purchase myself, and that I believe would benefit you. To learn more please see my disclosure statement.