Printable Home Inventory Checklist
Here's a free printable home inventory checklist to help you jog your memory to make sure you don't forget any areas or major items in your home that should be included in your personal household inventory.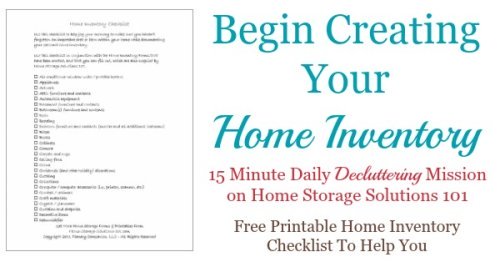 You can get the free printable version below, by scrolling down. I've also included a text version first, both of which are designed to be used when doing the Create A Home Inventory Challenge, which is part of the 52 Week Organized Home Challenge here on the site.
The checklist has also been designed for use in conjunction with the home inventory forms that have been created for you to fill out, so make sure to get a copy of that form as well.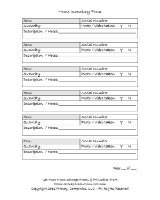 Here are the items I've listed within the checklist:
Here's Your Free Printable Checklist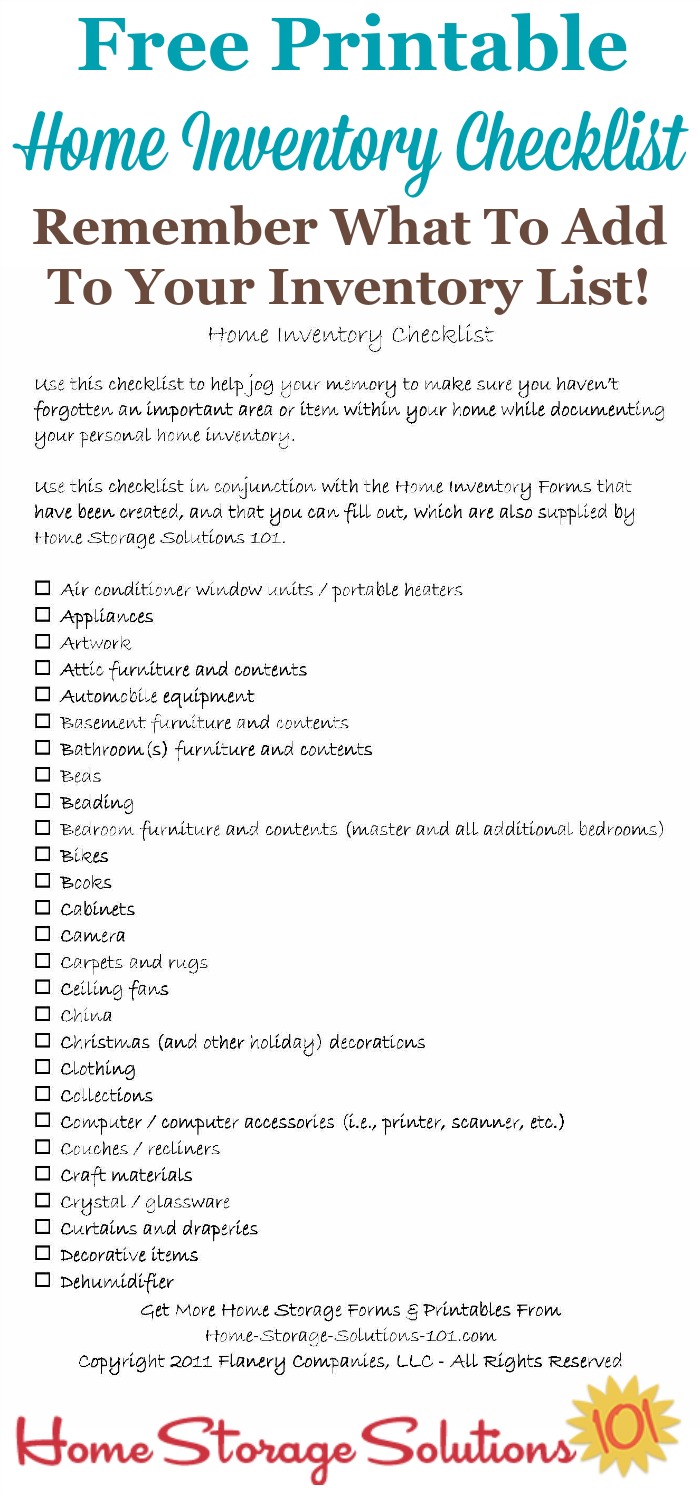 Click here to get printable checklist
(opens in new window as 3 page PDF)
Additonal Printables And Articles You May Like
Here are some additional printable forms and articles on the site that you may find helpful.