Printable Home Inventory Forms
Below are free printable home inventory forms to help you create your personal home inventory.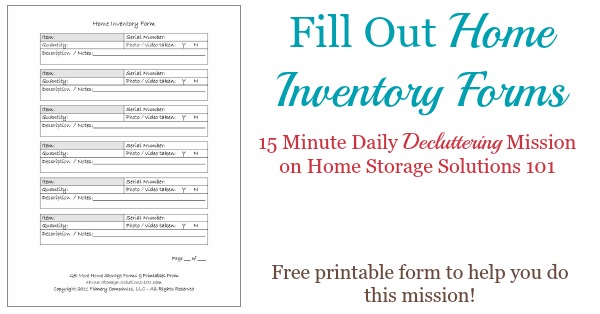 To get the printable scroll down the page.
This form is designed to be used in conjunction with the home inventory checklist that I've also created, so make sure to grab that form as well.
You use the checklist to help jog your memory to help you fill out this form for all the important and/or expensive items in your home that should be included in your personal home inventory.
Obviously, print out however many pages of this form you need to list the items within your inventory.
You don't have to get too meticulous with this inventory, especially at first. If you did you'd become overwhelmed quickly.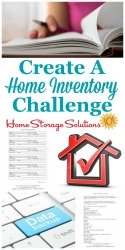 Instead, make sure you document the most expensive items in your home so that if you need to call upon insurance to replace them you have a good list to work from. (This is explained more in the Create A Home Inventory Challenge article.)
If you make a video or photos of your home's belongings in conjunction with filling out these forms, you'll have a robust inventory of your home without extraneous effort.
There is a section on the form to place a serial number. You should only fill this out if the item is an electronic, or appliance, and it has one.
In addition, the form has a short area for each item to write a description or other notes. Some ideas of information you could place in this section include:
Condition of the item
Brand name
Model number
Whether a receipt has been retained for its purchase
When purchased
Cost of purchase; and
Whether it has been appraised
Here's Your Free Printable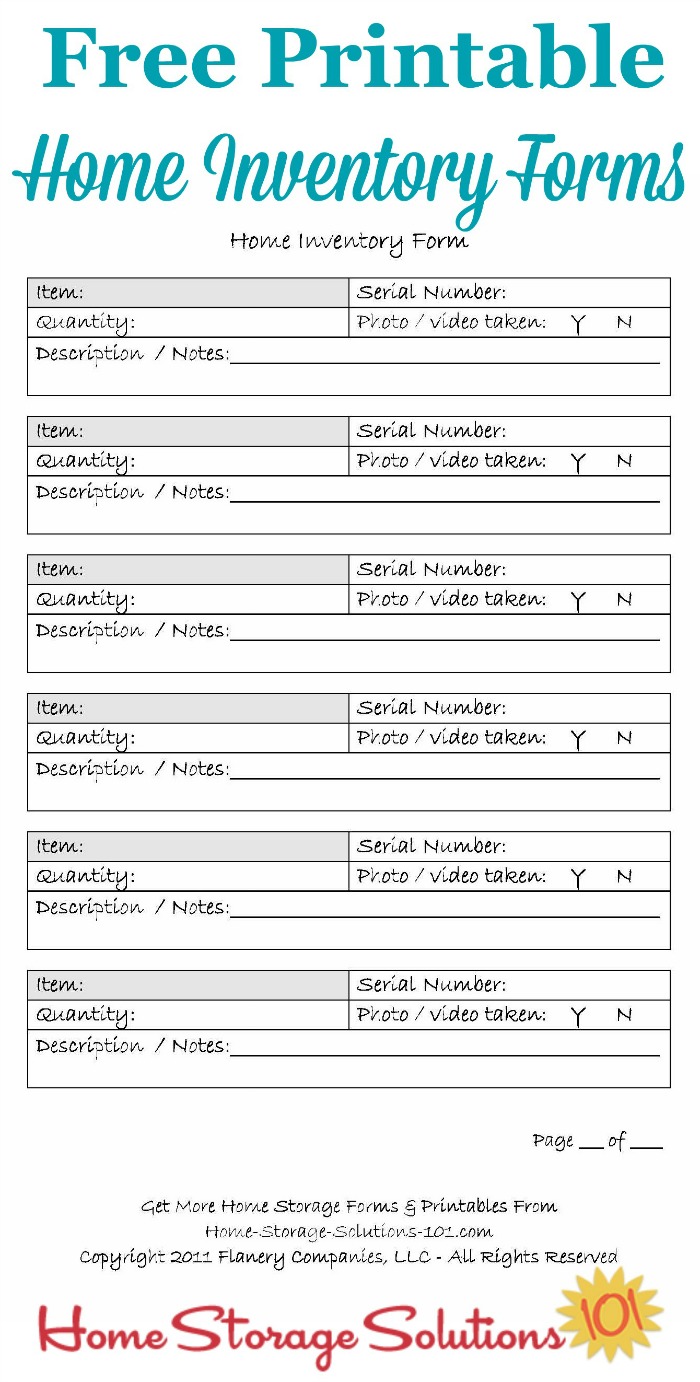 Click here to get your form
(opens in new window as PDF)
Additonal Printable Forms You May Like
Here are some additional printable inventory forms on the site that you may find helpful.