Under The Bed Wrapping Paper Organizer
A wrapping paper organizer, such as the one shown below, is a good storage solution for those who want to keep their rolls of wrapping paper and accessories readily accessible, but don't have much precious closet space available to store these items elsewhere, since this product can be stored under the bed.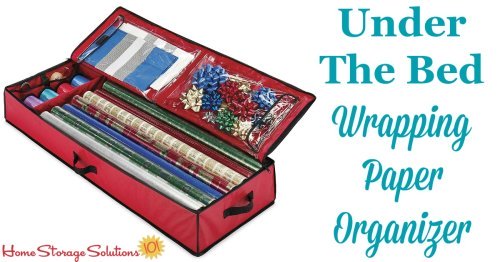 There are all kinds and types of products available for storing your gift wrap, including the rolls of paper, bows, ribbons, scissors, tape, etc.
The reason there are so many types is because not every choice works best for everyone. This particular product is designed to be slim and compact to fit under most beds.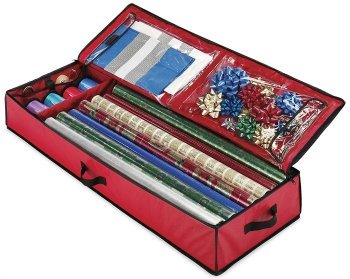 Under the bed is one of the most under-utilized storage spaces in most homes, and there is often room to put something under there that needs to be accessible, but not in a prime storage space (especially if you've decluttered under your bed).
Wrapping paper is a prime candidate for just such a storage space. You may need it periodically, all year round, to wrap various birthday and other special occasion gifts, but you certainly don't need to access it daily.
If you don't have much room in your closet a hanging organizer (see below) may not work well for you, but perhaps this type will.
You can click here to purchase this organizer.
In addition, here are quite a few more under the bed gift wrap organizers you can choose from:
Other Wrapping Paper Storage Solutions
You can also see additional wrapping paper storage solutions on this site, since there are other ways to organize gift wrap besides just this under the bed organizer.
For example, you could choose to use a product that hangs in your closet, to either hold gift wrap or gift bags (see below). There is also a similar product which hangs over your door instead. If you've got gift wrap you use all year round, instead of just around the Christmas holidays, for example, one of these choices may work better for you.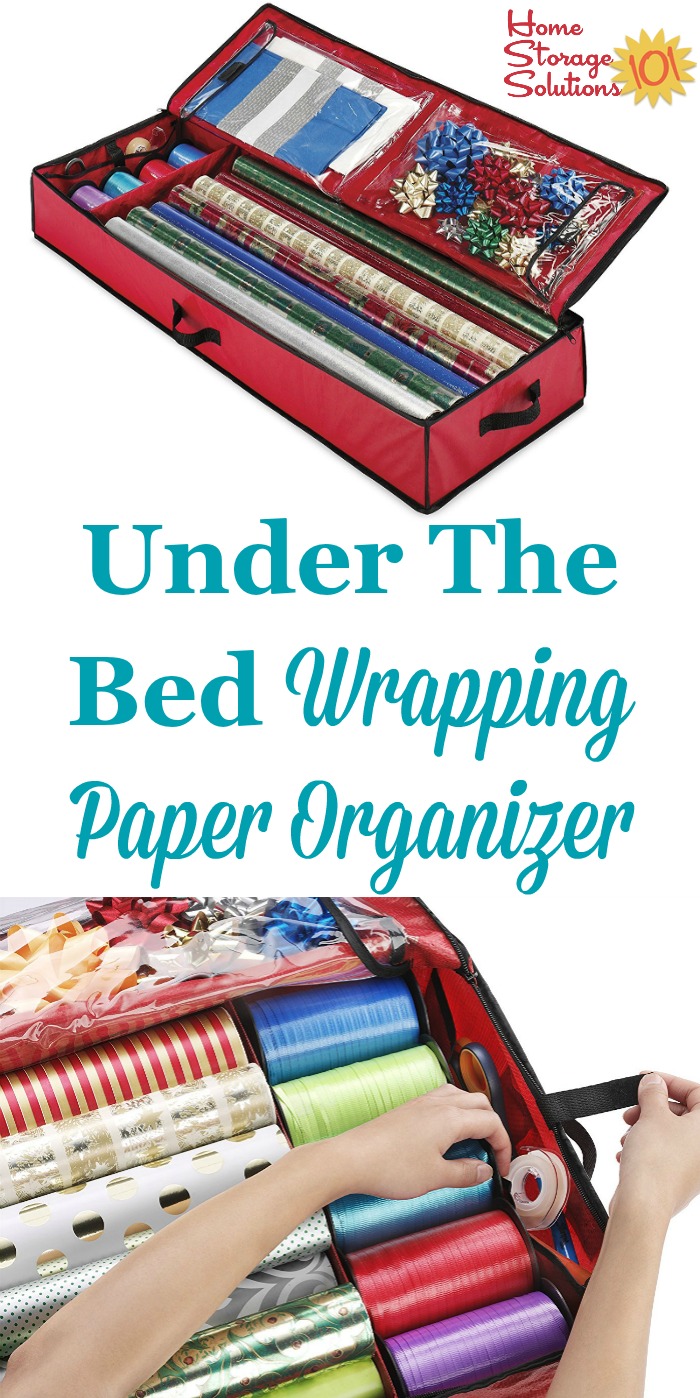 Some links on this page are affiliate links, meaning that if you purchase a product through them I receive a small commission which helps me provide this information to you for free, plus support my family. My integrity and your satisfaction are very important to me so I only recommend products I would purchase myself, and that I believe would benefit you. To learn more please see my disclosure statement.