Wrapping Paper & Gift Wrap Storage Container
This wrapping paper and gift wrap storage container is an ideal way to organize long rolls of wrapping paper, keeping them clean, unbent, and protected while in storage.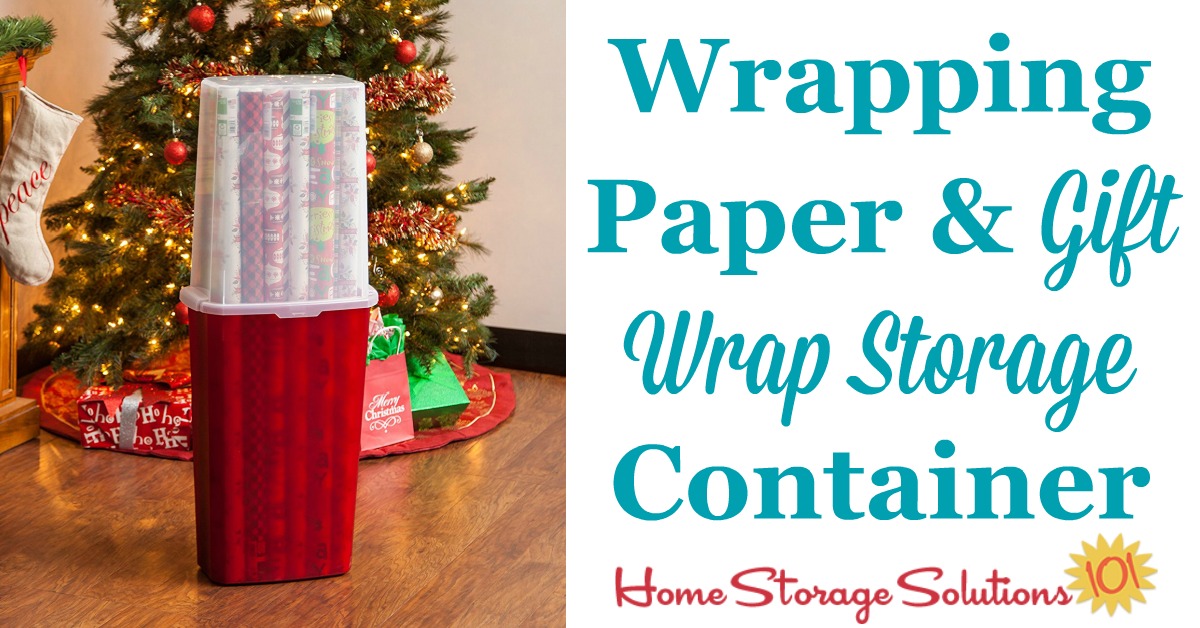 There are many types of wrapping paper organizers and storage systems available, and the reason for this is that each type if better suited to some people and some uses than others.
I recommend some type of wrapping paper storage container that can accomodate long rolls of wrapping paper, for those people who have a lot of seasonal gift wrap that otherwise seems to get ripped up, bent, or get dirty in storage.
It's hard to keep long rolls of wrapping paper stored without having them damaged, and the more time they mostly just sit in storage, waiting for that holiday to come back around, the more time there is for them to get roughed up and ruined.
If you have lots of long rolls of wrapping paper, but like to store holiday items in places like your garage or basement, having the rolls completely protected, not smashed and not crammed into a container is ideal.
That's why I love this container -- it accomodates really long rolls, so when you place the top of the container on, the rolls don't get smashed, or you have to end up not placing the top on the container which keeps the container from actually doing its job, because when it isn't shut all the way it can't keep out pests, dirt and debris, and can't as completely protect the fragile paper rolls inside.
You can purchase this particular storage container here.
In addition, here are additional similar containers that are available:
Example Of This Storage Solution In Real Life
Here's a photo from a reader, Elizabeth, who has some of these type of storage containers, although it doesn't appear to be the same brand as what I recommended above.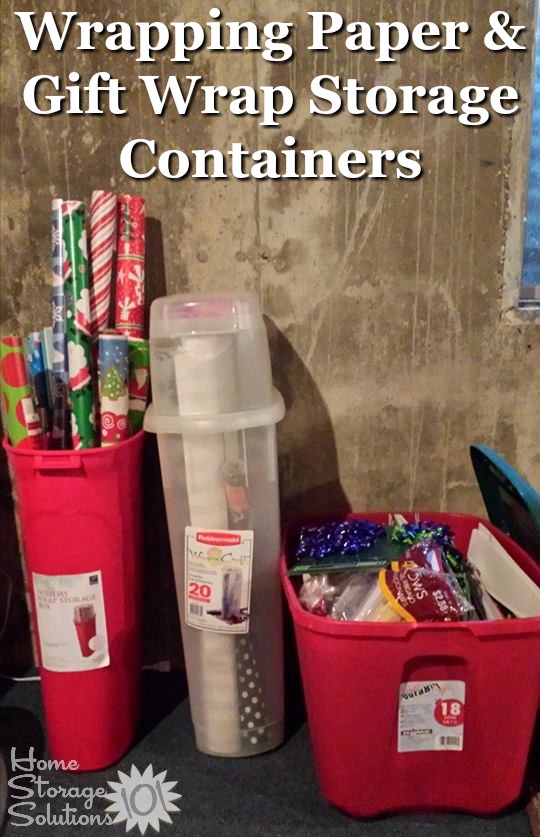 Notice how some of the wrapping paper rolls are so tall that the top doesn't fit on one of the containers? That's why I recommend the container above, since it is taller than some of the others on the market.
My point is that you need to watch and see what size container you're getting, and either make sure to get an especially tall container or be careful not to but extra long rolls of wrapping paper!
Other Wrapping Paper Storage Solutions
You can also see additional wrapping paper storage solutions on this site, since there are other ways to organize gift wrap besides just this over the door gift wrap storage bag.
For example, you could choose to use a product that hangs in your closet, to either hold gift wrap or gift bags (see below). There is also an organizer that is made to go under your bed. Choose the one which works best for your needs and the space available in your home.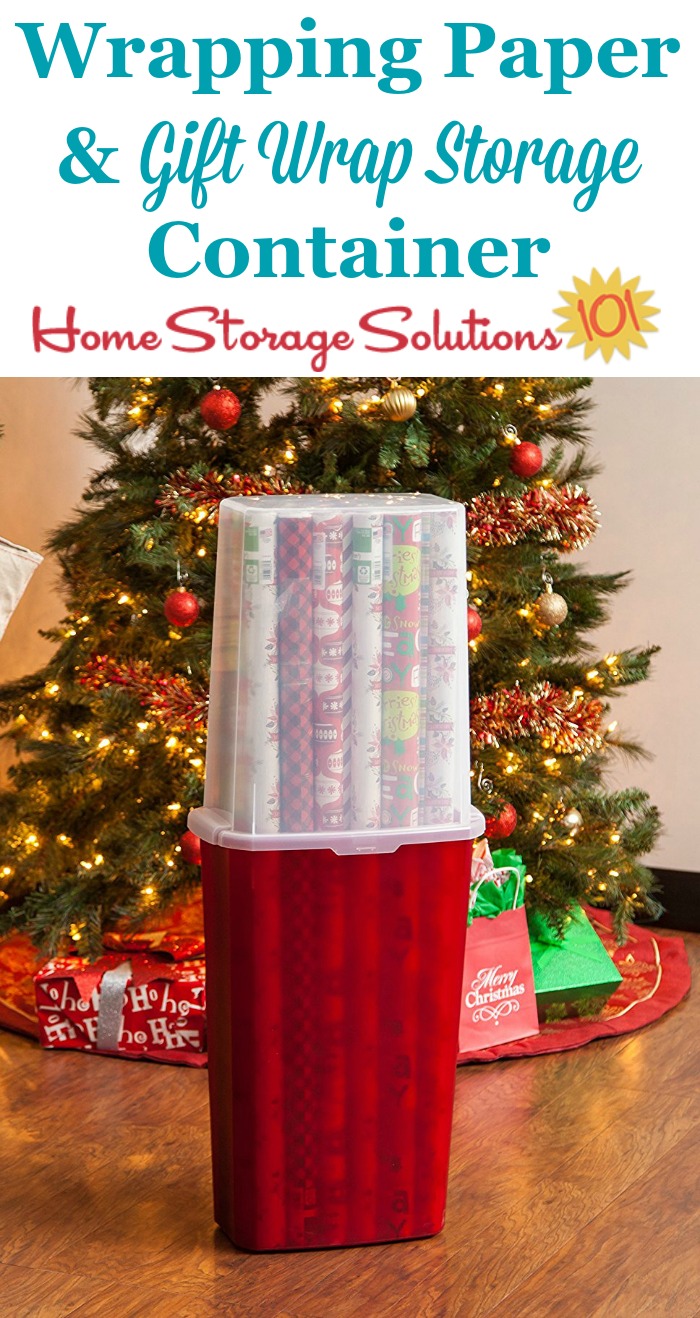 Some links on this page are affiliate links, meaning that if you purchase a product through them I receive a small commission which helps me provide this information to you for free, plus support my family. My integrity and your satisfaction are very important to me so I only recommend products I would purchase myself, and that I believe would benefit you. To learn more please see my disclosure statement.