Ornament Storage Box With Dividers
For Large Decorations
This Christmas ornament storage box holds up to 24 large ornaments, with dividers to keep the pieces both organized and from touching each other to prevent breakage.

If you're looking for something softer than the typical plastic Christmas storage boxes, this may be what you're looking for, if you're also looking for something lower cost.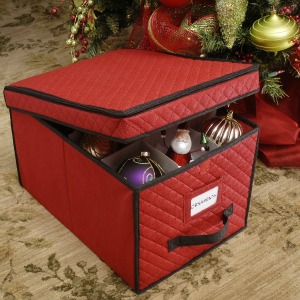 While many of the possible storage solutions are hard plastic this box has a clothlike feel on the outside, making it a bit of a softer option.
In addition, the cardboard dividers it has inside allow, as I mentioned above, for storage of larger ornaments.
This can be a good thing since it can be hard to find containers that will accomodate such large sizes sometimes.
Even if you use something else for the majority of your ornaments this may be something to consider for the bigger ones that won't fit elsewhere.
Finally, when empty the box will fold away for easy storage.
You can click here to purchase this product.
Additional Ornament Storage Solutions
There are many ways to organize these Christmas decorations, including other types of boxes, bags, and other types of containers. You can read my general suggestions for Christmas ornament storage here.
Further, below you'll find additional items that I recommend which may also suit your needs.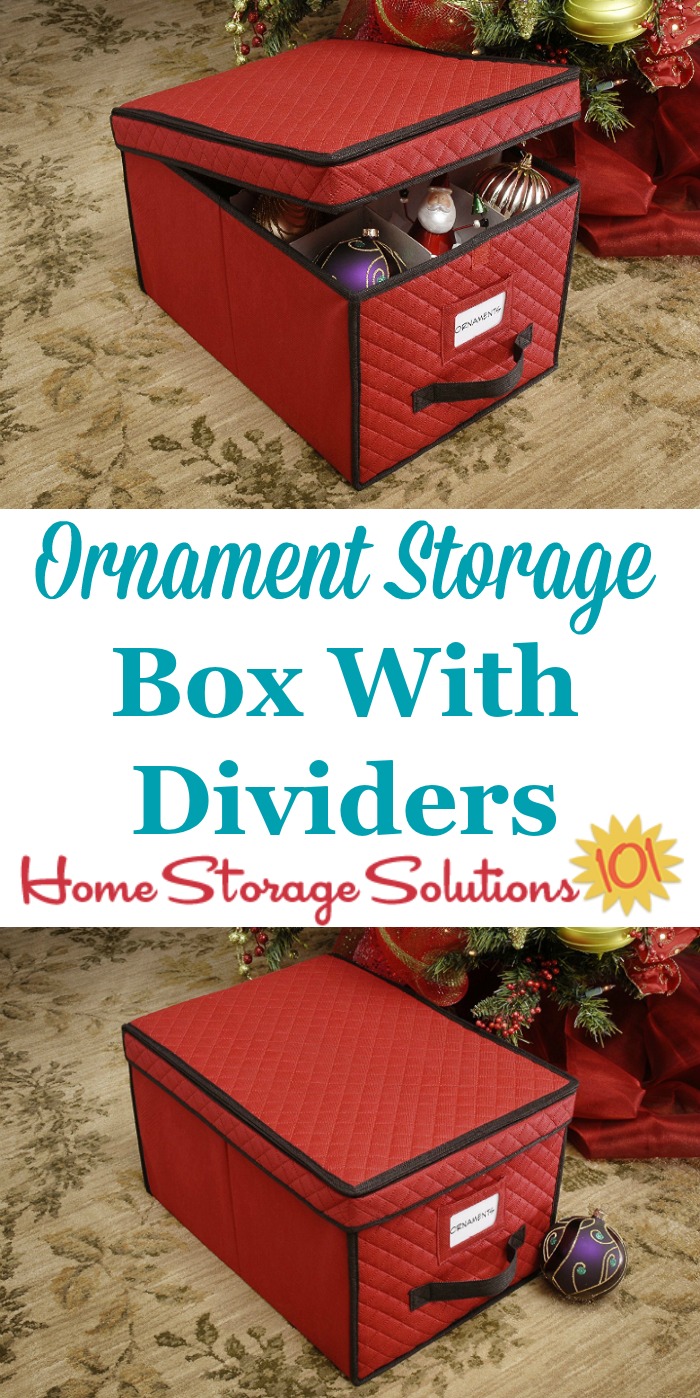 Some links on this page are affiliate links, meaning that if you purchase a product through them I receive a small commission which helps me provide this information to you for free, plus support my family. My integrity and your satisfaction are very important to me so I only recommend products I would purchase myself, and that I believe would benefit you. To learn more please see my disclosure statement.