Christmas Ornament Organizer Trays
Use Christmas ornament organizer trays and containers to safely store a large number of decorations, while also keeping the ornaments safe from bumping together and breaking one another.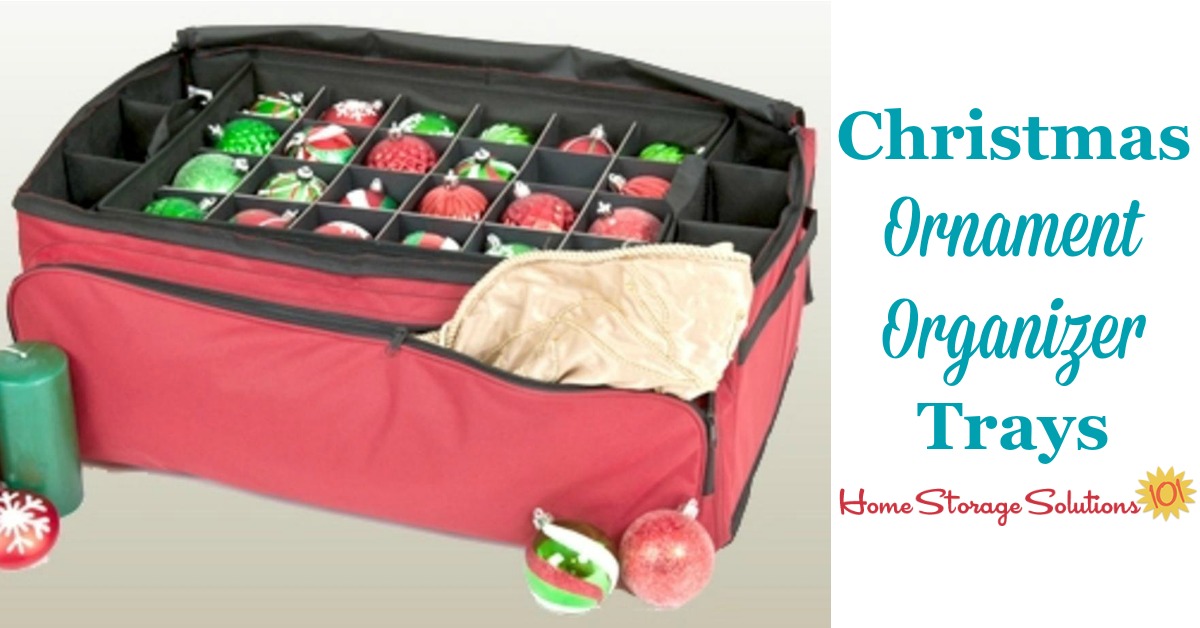 If you've got lots of uniform sizes ornaments I recommend this Ornament Pro from TreeKeeper, which is one of the leading companies selling Christmas storage solutions.
The bag pictured has three trays, which together hold up to 72 ornaments that are up to 3 inches in size.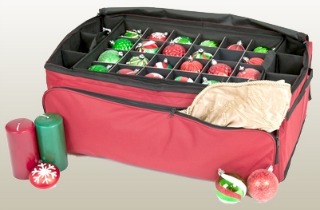 (If you have larger ornaments, I suggest the OrnamentKeeper from the same company instead.)
Along with holding ornaments for your tree the bag also has several side pockets as well as a large front pocket which can be used to store additional decorations.
All of the dividers in the trays are acid free, but are not expandable or adjustable, so it will not accomodate larger sized ornaments.
This is a cloth bag, with very sturdy dividers. Some people appreciate the durability of this product over the harder plastic boxes, or those which have mere cardboard dividers which are not as sturdy.
You can click here to purchase this product.
Additional Ornament Storage Solutions
There are many ways to organize these Christmas decorations, including other types of boxes, bags, and other types of containers. You can read my general suggestions for Christmas ornament storage here.
Further, below you'll find additional items that I recommend which may also suit your needs.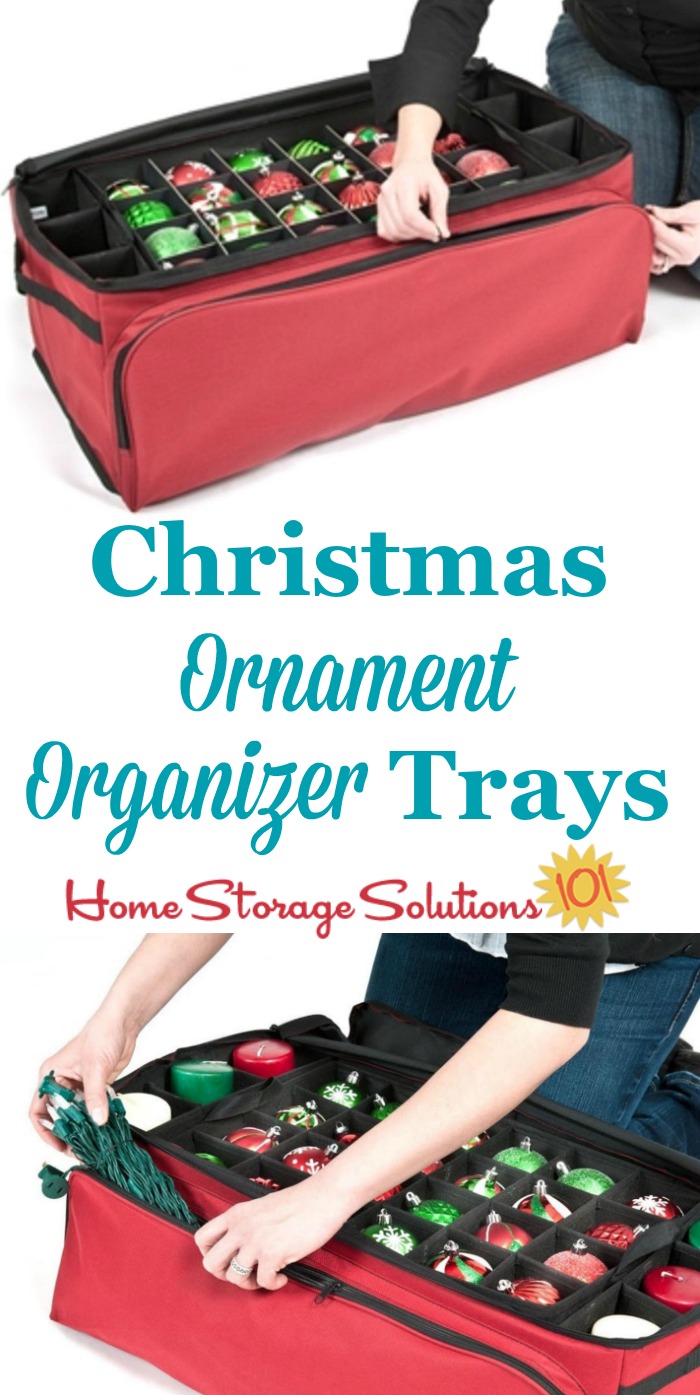 Some links on this page are affiliate links, meaning that if you purchase a product through them I receive a small commission which helps me provide this information to you for free, plus support my family. My integrity and your satisfaction are very important to me so I only recommend products I would purchase myself, and that I believe would benefit you. To learn more please see my disclosure statement.