Rolling Artificial Christmas Tree Stands
Make Storage A Breeze
A fully assembled artificial Christmas tree is quite heavy. Do your back a favor and get rolling artificial Christmas tree stands and you'll thank yourself every single year from now on when you're getting the tree in and out of storage.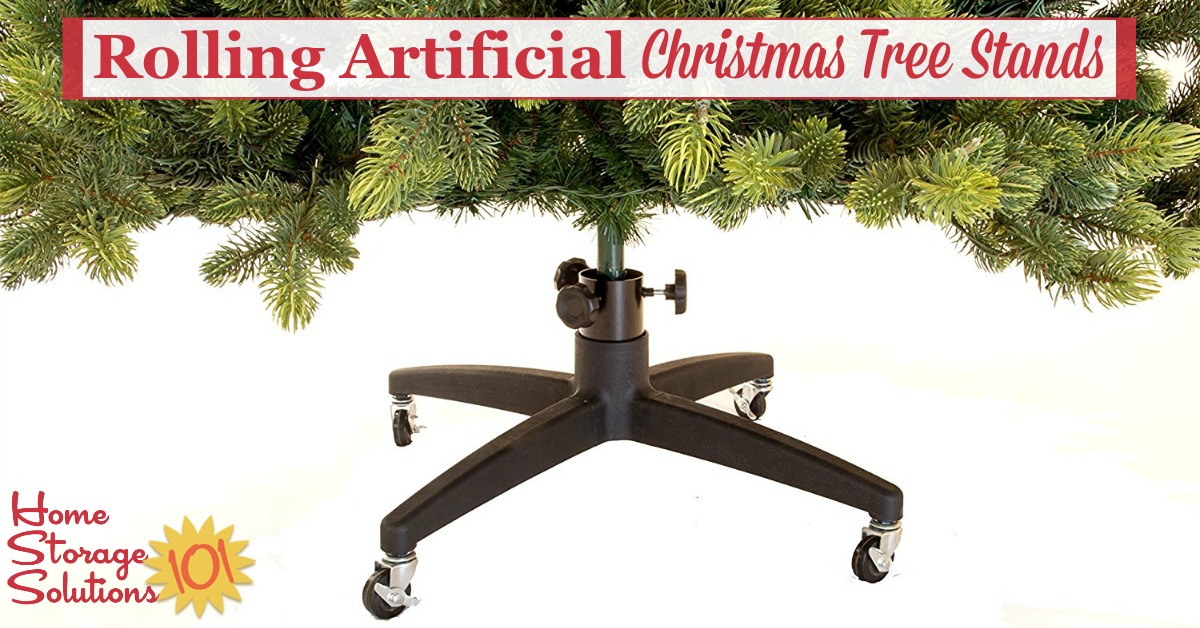 I recently remembered how heavy artificial trees were, when we decided we needed to move our tree around a little bit to hide the "bald" spot it's developing.
We didn't even actually need to move it, just rotate it, and it was a difficult task for my husband and myself, together, one trying to lift from the top while the other tried to lift and scoot the tree stand itself.
Oh, how I wished we had a rolling stand then!
Here is a video from TreeKeeper, showing how the TreeKeeper Pro rolling Christmas tree stand works.
There are two sizes of these rolling artificial Christmas tree stands available, so be sure to get the one which matches the size of your tree.
Here are some additional rolling stands available:
Christmas Tree Storage Solutions
Even after you solve your problem of easily moving your tree around from storage to its location during the holiday season in your home, you've got to have a way to keep it protected while it's in storage, so it doesn't get dirty or damaged. That is where these Christmas tree storage solutions are for.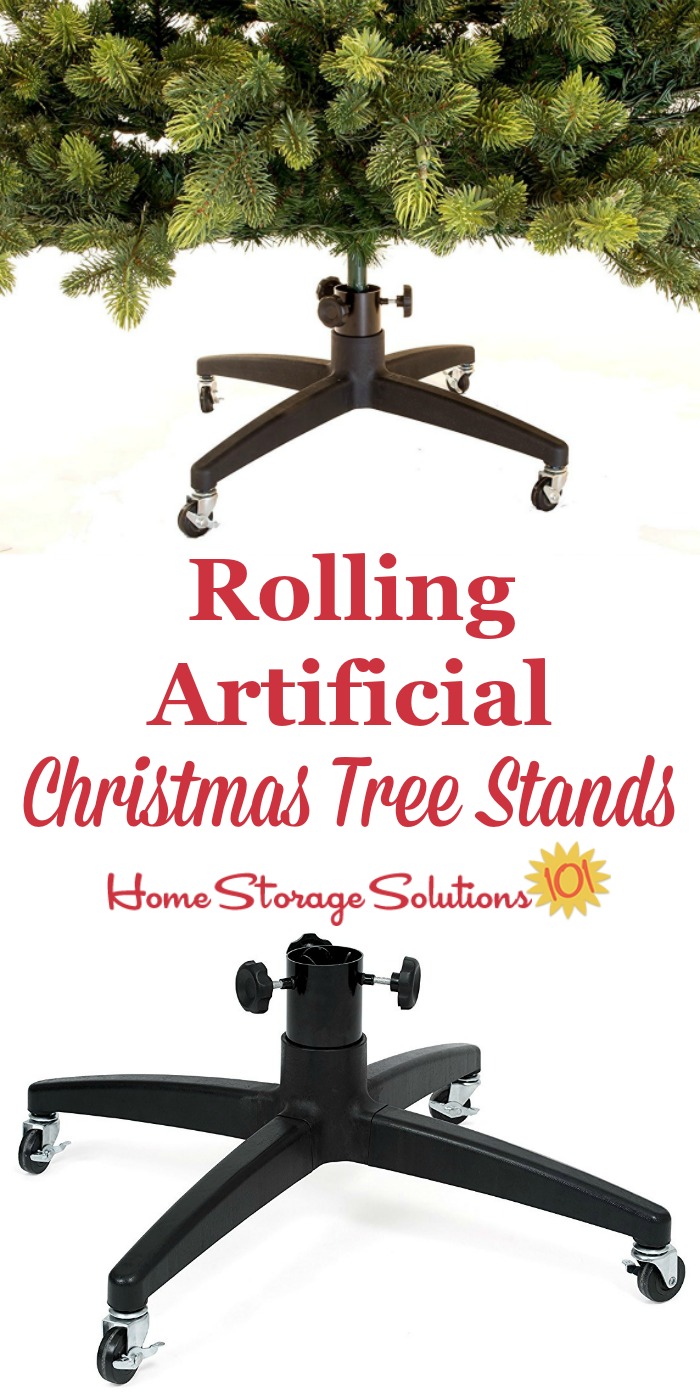 Some links on this page are affiliate links, meaning that if you purchase a product through them I receive a small commission which helps me provide this information to you for free, plus support my family. My integrity and your satisfaction are very important to me so I only recommend products I would purchase myself, and that I believe would benefit you. To learn more please see my disclosure statement.