Wreath Storage Containers: WreathKeeper Bags For Hanging Regular To Oversize Wreaths
Wreath storage containers, such as the ones shown below, are very useful for keeping your seasonal wreaths from getting dirty, smashed, or warped while in storage.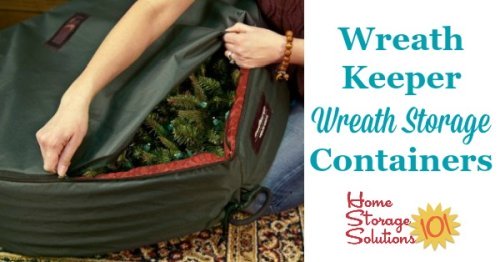 There are lots of types of containers available to store your wreaths in, but these are storage bags. They are not specifically designed for stacking, but instead ideally you place the wreath inside the bag and then hang the bag on the wall in your storage area.
These bags are actually called "WreathKeepers" and are from the TreeKeeper company, which is a leader in Christmas storage products.
Sometimes, when you purchase a bag to hang on your wall to place your wreath in, when you hang the bag on the wall, over time the wreath begins to sag down and with enough time in this sagging position it will begin to warp. These wreath storage containers from TreeKeeper are designed to keep your wreath from warping while it is hanging on the wall.
As with all wreath storage bags and other containers before you purchase one you need to make sure that you get the right size for your wreath. Measure the diameter and depth of the wreath to make sure the bag you get is neither too small or too large for your decoration. This product has several sizes available as seen below: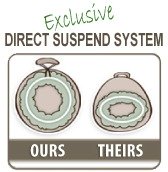 Here are more available TreeKeeper wreath storage bags:
More Wreath Storage Solutions
These wreath storage containers from TreeKeeper are very sturdy, but they are also expensive because of their quality. There are also other wreath storage solutions available, which you can learn about on this site.
Some examples include a lower cost version of these bags, which you can see below (note that these cheaper bags are only available in the smaller sizes of 24 and 30 inches though, and not in the oversized sizes shown above).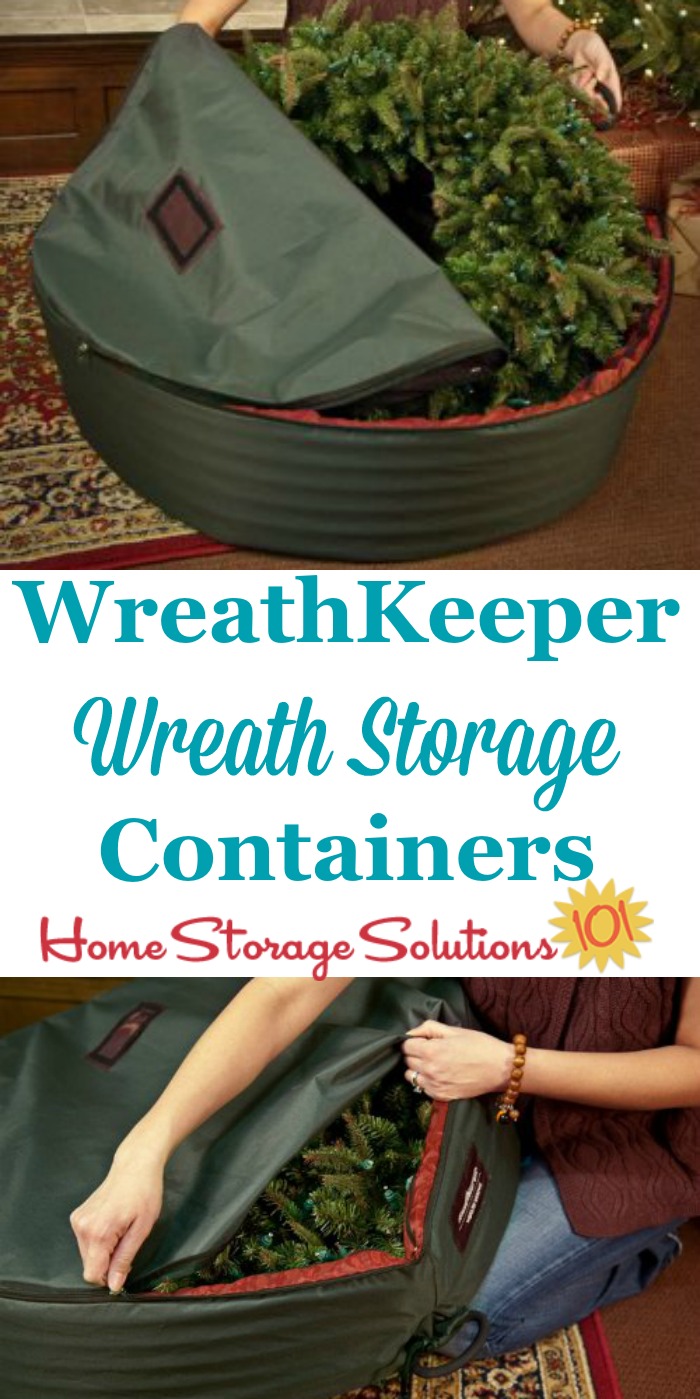 Some links on this page are affiliate links, meaning that if you purchase a product through them I receive a small commission which helps me provide this information to you for free, plus support my family. My integrity and your satisfaction are very important to me so I only recommend products I would purchase myself, and that I believe would benefit you. To learn more please see my disclosure statement.