Free Printable Grocery Shopping List Template
Below I've got a free printable blank grocery shopping list template that you can fill out over the course of the week for your shopping trip.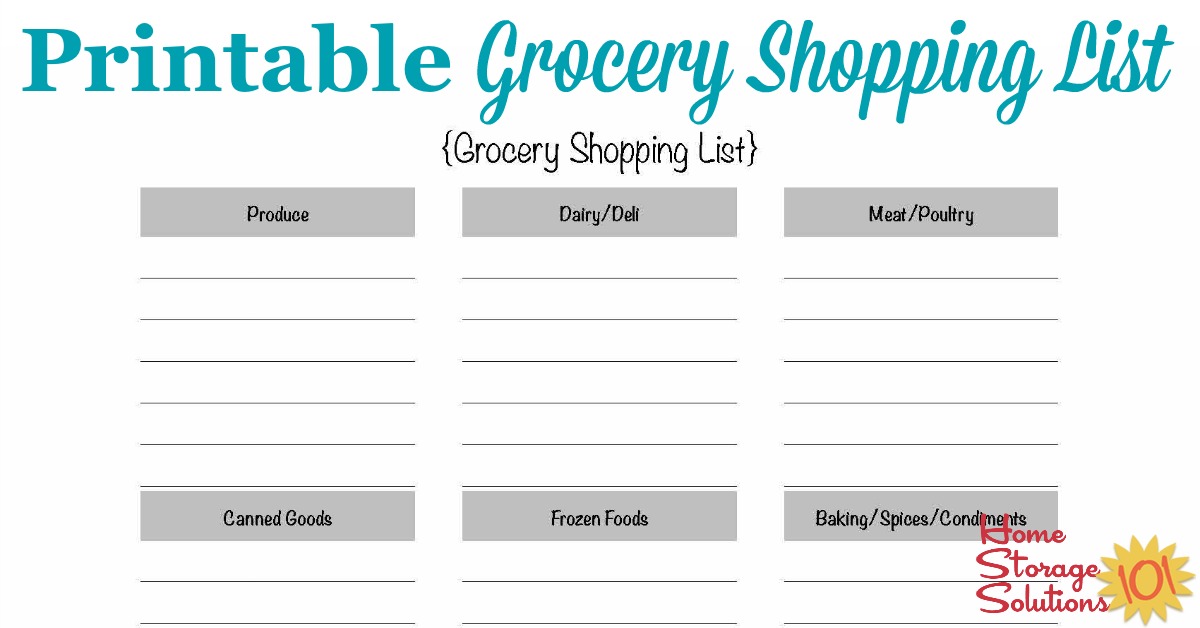 How To Use This List Or Template In Your Home
I'm pleased to provide this one page blank version of a grocery list to you, because previously only a longer, three page grocery list was available to print.
While many people loved it judging by the number of times it was downloaded I hated that it was so long. (Here's a link to the 3 page list which is already filled out.) That list was so long because it was already filled out with the most common items that people buy at the store.
This list is blank, so it doesn't necessarily jog your memory of what you need like the other one, but it is much shorter so it is less unwieldy to print out and put up on your fridge to fill out during the week, and then take with you to the store.
So now you've got a choice of which one you think will work better for you!
I've divided this list into the main sections of the grocery store for you. This allows you to see all the items you'll get in each section of the store in one grouping, and hopefully will reduce the amount of time you have to backtrack to get something you've forgotten.
In addition, don't forget to add your own quantities to this list, and other notations necessary for you to remember what items you've got a coupon for.
You can check out this article about making a grocery list for more ideas of notations and ways to make a list that works for you.
Here's The Free Printable!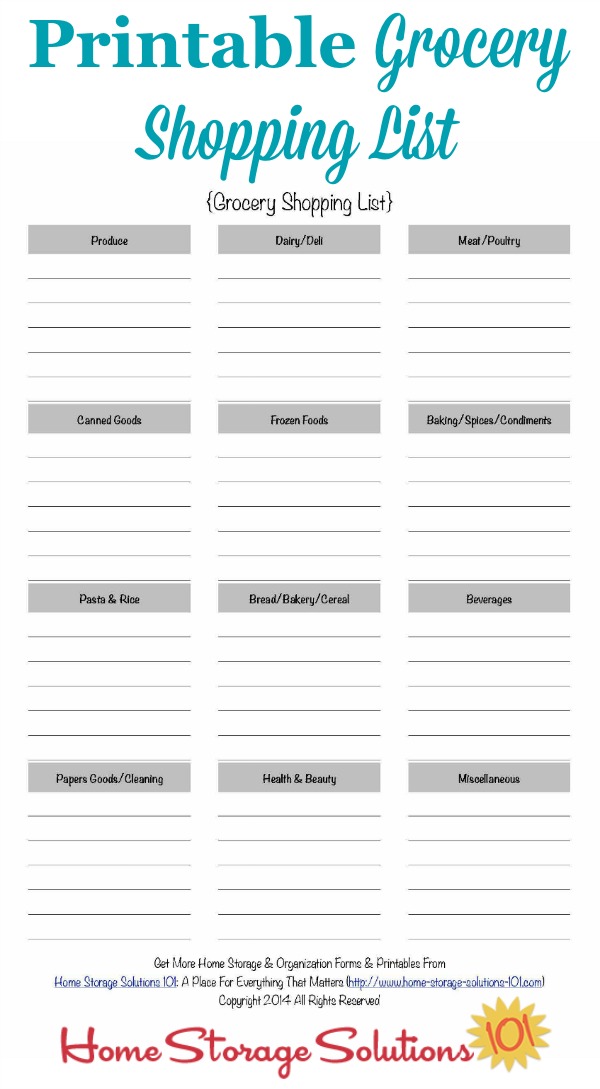 Click here to get your printable
(opens into new window, as PDF)
More Grocery Shopping & Meal Planning Articles & Printables
Here are several additional articles on the site related to the topics of grocery shopping and meal planning that you may find helpful: