Free Printable Grocery List Form
Here is a free printable grocery list form you can use to quickly check off the items you need, or the quantity required, each time you go to the store.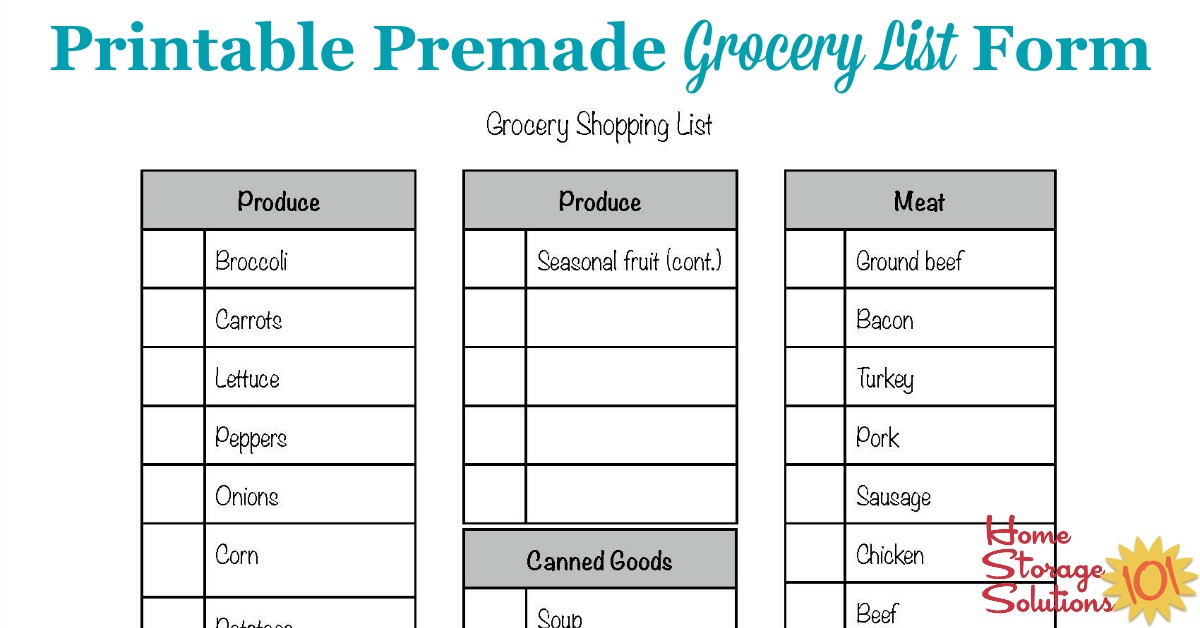 How To Use This Form Or Template In Your Home
If you'd like to use a template to create your grocery list each week, ideally you would create your own, which lists all of the items you buy on a frequent basis.
Then, it could be well-suited to your family's individual tastes and buying habits. You can use this template as a guide for making your own. I suggest trying to make the items listed go in approximately the same order as the aisles in your grocery store to make it easy to find and check things off your list.
In addition, this printable grocery list can be used as is, if you wish, although it is honestly a bit long, at three pages. The reason is that I tried to add a lot of common ingredients, and places for you to fill out additional needed items on it. However, if you don't use some of these items, or items are missing that you regularly use, it won't be as convenient for you.
If you use it, as is, I suggest printing it out front and back, for the first two pages. That way you can have your entire list on one sheet of paper.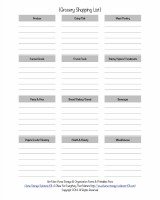 Then, I purposefully made the third page non-food types of supplies so that you could only print out this third page when you buy such things (and these items may not be cheapest at the grocery store -- depending on how and where you shop).
To fill out this template you merely put a check or a numeral in the left hand column of any item you'll need to buy at the store during your next trip. A check would suggest only buying one item, while a numeral would tell how many of a particular item to purchase.
***Update: I've now made a blank grocery shopping list template that is just one page long, for those that don't need to have the suggested items listed, but still want to have a way of grouping their list by sections of the store. ***End Update
Here's Your Free Printable

Click here to get your printable
(opens into new window, as 3 page PDF)
More Grocery Shopping & Meal Planning Articles & Printables
Here are several additional articles on the site related to the topics of grocery shopping and meal planning that you may find helpful: