Netflix Streaming Is Great For
Entertaining The Family This Summer
This is a sponsored post written by me on behalf of Netflix.
Netflix streaming has introduced a new feature this summer called "Family Favorites" which is an awesome list of movies and TV shows that are perfect for summer viewing for all ages. There's a screen shot of some of the available selections below.
My family has been using this list this summer to keep us entertained for a much lower price than we could pay many other places.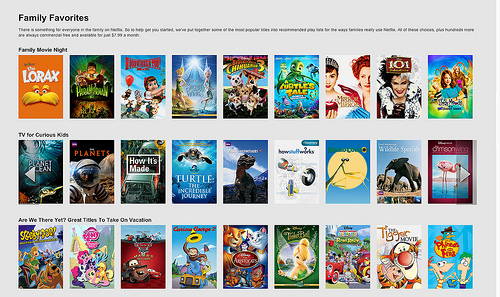 Keeping Kids Happy & Having Fun In The Summer Is Challenging
We're about mid-way through the summer now and let me tell you, it's been challenging but fun to keep the kids happy and entertained, especially since I work from home.
Instead of having school right now the kids are home all day, every day, and although we try to keep them busy with sports and fun activities outside the home I still have work to do, which means we're also at home quite a bit.
Once chores and some educational activities are completed each day there is still an amazing amount of time to fill for them, and Netflix's family offerings have been a great help with filling that time in a way that makes me and my kids happy without costing me too much money.
I also appreciate that we can watch on more than one device at a time, so there is less fighting over what is chosen. As I explained in more detail when I first shared with you my love of Netflix, we can watch on our computers, through our Wii, and also with our Kindle Fire.
It is nice to have so many options. We also realized we can even watch Netflix streaming while on vacation, away from home, as long as there is WiFi, with our laptop or Kindle Fire. How great is that!
Some Of The Great Offerings Our Family Loves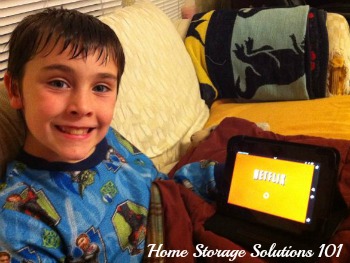 You can check Netflix to see what it offers (both members and non-members can access the list), but I wanted to tell you some of our family favorites since I was amazed at the great selection.
First, we love the family movies (you can see some of them listed in the screen shot above). These are fun when you have a larger chunk of time to watch, and my littlest is currently obsessed with the Disney Pixies (they're so opposite, but they're sisters and best friends she has explained several times!)
Further, we really have enjoyed some of the more educational documentaries and programs in the categories called "TV for Curious Kids" and "Show Your Kids The World." These are appreciated, especially by me, when I want the kids to be quiet and entertained, but still perhaps learning something.
Creating A Fun Tradition With The Help Of Netflix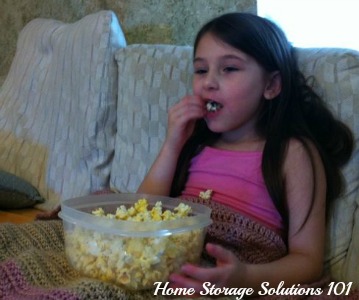 We've even used Netflix to continue some fun traditions in our family. We like to watch movies together, and dig into some popcorn and other snacks as we watch.
Often we watch super hero movies and TV shows (my kids and husband are obsessed) but we also like to watch some kid-friendly scary movies as well.
After the semi-scary movie we sit around the dark, in a circle in the living room, with a flashlight and tell spooky stories to each other. The kids call it "Spooky Fridays" and are always clamoring for another one. Great fun!
Conclusion
Netflix.com/Families is a new destination designed to meet your family's summertime entertainment needs. On Netflix.com/Families, parents can find lists of movies and TV shows for all kinds of special summer moments.
This is a sponsored post written by me on behalf of Netflix.