Printable Emergency Contact List Form
Below I've created a free printable emergency contact list form you can fill out and place in a visible location for everyone to reference as needed.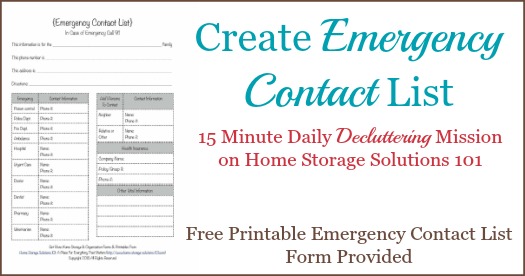 How To Use This Form
I think in general this form is pretty self-explanatory. When an emergency has occurred it is not the time to frantically try to search through lots of papers or scroll through your phone trying to find the right phone number or other information that you need.
Plus, even if you know this information not everyone in your home necessarily does. This especially goes for people visiting your home, such as babysitters or other guests.
That's why at the top of the form I've provided a space for you to fill out the basic information about your home that an emergency responder might need to know, like your phone number and address, plus a place for simple directions to tell someone how to get to the home.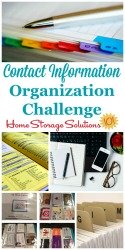 Once you've filled out the form I suggest you place a copy in a central location, close to a telephone, perhaps stuck on a bulletin board or other family message center.
Additional places you should keep a copy of this form include:
I've designed this form to be used while we're working on the Organizing Contact Information Challenge, which is part of the 52 Week Organized Home Challenge.
Here's Your Printable Form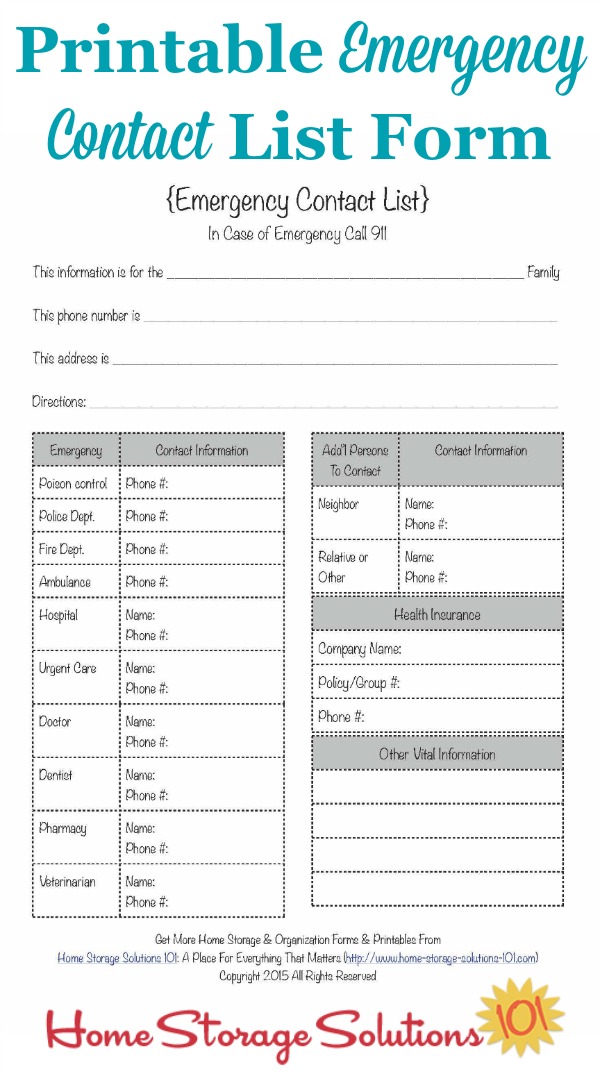 Click here to get your printable
(opens into new window, as PDF)
Don't Forget To Put It In A Central Location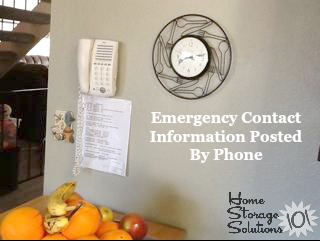 I mentioned above that you should place a copy of this filled out form in a couple places, but a reader, Candace, sent in this photo of her emergency contact information that she displays by her phone.
She said, "Here is mine. I've had it up for several years.
As you can see, this isn't my form since she'd already done this mission before I suggested it, but hey, you get the idea!
Also Add ICE Information To Your Smart Phone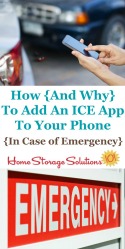 Along with having this printable form, many first responders and emergency personnel are trained to look for ICE (stands for "In Case of Emergency") information on your smart phone.
Therefore, you should also include this vital information in your phone and/or your wallet.
Here's my article on how to add this information to your phone, using an ICE app, which allows the information to be seen even on the locked screen of your phone, because there may be emergencies where you cannot provide first responders with your pass code to get into the contacts information on your phone.
More Printables You May Enjoy
Here are several additional articles and printables on the site that you may find helpful: