Amazon Prime Day 2018 Round Up Of Deals!
FTC Disclosure: I have referral links on this page, since I'm an Amazon associate, and therefore receive a small commission when you purchase things through these links. As always, all opinions are my own.
Here is my round up of Amazon Prime Day deals for 2018. These deals won't last, so get them while you can.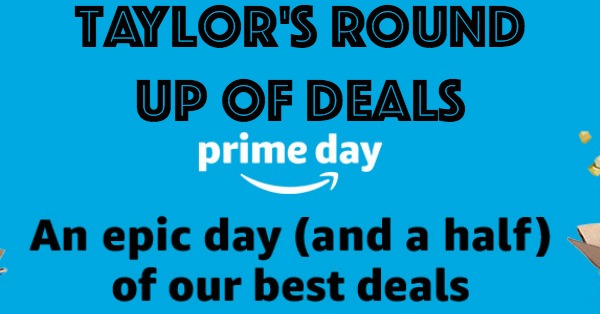 What Is Amazon Prime Day?
Are you ready for Amazon Prime day? Ready or not, it's happening on Monday, July 16th, starting at 3:00 p.m. ET through midnight on Tuesday, July 17th.
Prime Day is one of Amazon's biggest annual events, and during it the company reduces prices on thousands of products and runs special deals for a limited time.
In fact, the deals are often so good that Amazon Prime Day has kind of become Black Friday's new rival in the online shopping world.
You have to be a Prime Member to get the deals, but that's no problem if you're currently not. You can sign up for a free Amazon Prime trial before the sale starts, then cancel your trial after the sale without any penalty!
You can sign up to get your Prime membership here.
My family has been a Prime member for about a year now, and we really enjoy it and find the benefits useful. We often use the free two day delivery without needing to purchase a minimum, and my kids really enjoy the free videos and entertainment available with Prime, just to name a few benefits.
How Prime Day Deals Work
Some of these deals will last for the full time period, while others will come and go quickly. Originally, I was planning to round up the deals right from my Amazon store, but alas, it appears the technology is not set up to do it like I planned. So you're seeing this article of round up deals instead!
Best Amazon Prime Day 2018 Deals!
This is the section of the page I'll update throughout Monday and Tuesday with the best deals I think you'll enjoy. I'm not going to post them all (there are thousands!) but I'll do the work for you, and spend the time so you can just see the best of the best! Bookmark the page so you can refresh it periodically as more things are added.
Favorite Deal Amongst Readers, By Far: 3 Month Subscription To Kindle Unlimted For $0.99
By far the most popular deal I've posted on this page has been the Kindle Unlimited 3 Month Subscription For $0.99. So I brought it up to the top, so you could see what all the fuss is about too!
The price of $0.99 is not a typo. It's less than a buck! And it's no wonder the deal is so popular, because in addition to the price it's all digital, which means NO PHYSICAL CLUTTER!
This is a HUGE savings off the regular price of $9.99 per month -- so you're saving almost $29 with this deal. And you'll get unlimited access to over 700,000 eBooks and thousands of audiobooks on any device with Kindle Unlimited. Click here to try it today! If you don't like it just make sure to cancel within the three month subscription window!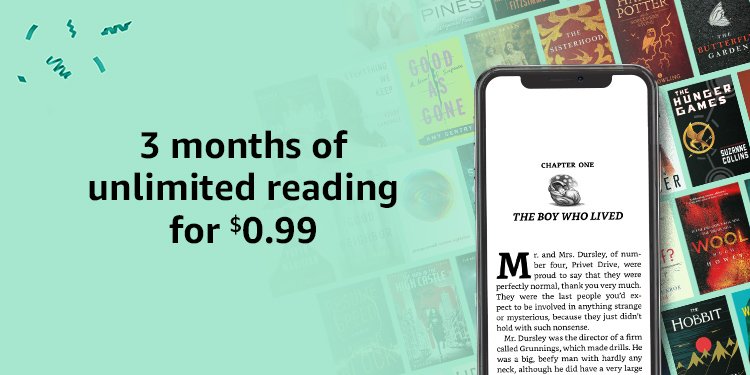 Other Discounted Amazon Subscription Services
Amazon has a lot of additional subscription services, along with Prime itself. Quite a few of them are deeply discounted right now, and I'll list several below. The one I'm super-excited about is the Audible subscription!
Audible 3 Month Subscription - If you've never tried Audible you can currently get a 3-month trial subscription for just $4.95 per month! This is 66% off, because it usually costs $14.95 per month. That's a savings of $10 per month -- or a total of $30!
I absolutely adore Audible, and am an audiobook addict. I listen to these audiobooks each day on my walk, as well as in the car for road trips and commutes. And listening to books as I declutter, organize or clean is one of my favorite ways to make the task go faster and feel easier. I highly recommend it! Oh, and if you use your month's credit on a book that's really long (like one of my faves, Outlander which clocks in at over 32 hours), each credit goes a LONG way, especially for just $4.95 for the trial subscription!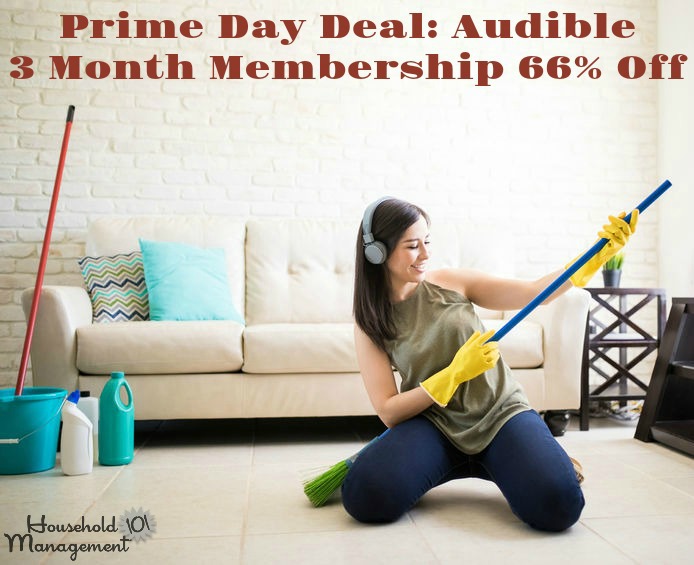 Here are some additional discounted subscriptions you should check out (and no, these aren't typos, the savings on these subscriptions are huge!):
Fire Tablet & Kindle Deals
As always, there's a lot of Kindle deals, including for the PaperWhite, Kindle Fires & Kids Edition tablets. Here are some of my favorites:
Fire Tablets: Many On Sale - Quite a few different Fire Tablets are on sale, starting with some as low as $29.99, while others cost more but are still heavily discounted from their normal price. Find the one that will work best for you!
Kindle Fire 7 Kids Edition - Save $30 on the Fire 7 Kids Edition Tablet. If you've not gotten one of these tablets for your kids, you may want to now. They're very sturdy, with a "Kid Proof Case" and if your child breaks it in the first two years it will be replaced by Amazon, no questions asked. My youngest daughter uses hers to do her math homework, along with enjoying some of the more fun tablet features.
Kindle: Many On Sale - Just like a lot of the Fire tablets are on deep discount, so are many different types of Kindles. Some of them start as low as $49.99.
One of my favorites is the sale on the Kindle PaperWhite, which is currently 33% off, and saves you $40 when you get it during Prime Day.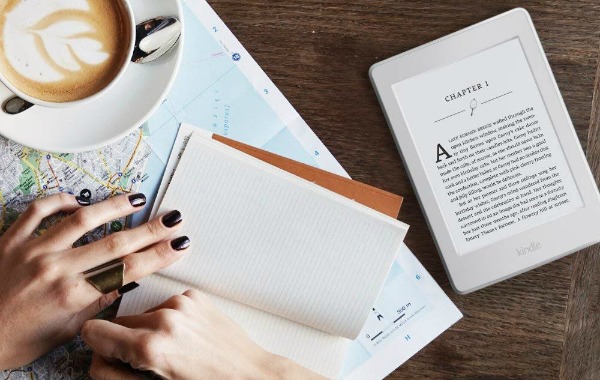 Code To Get $5 Off $20 Book Purchase!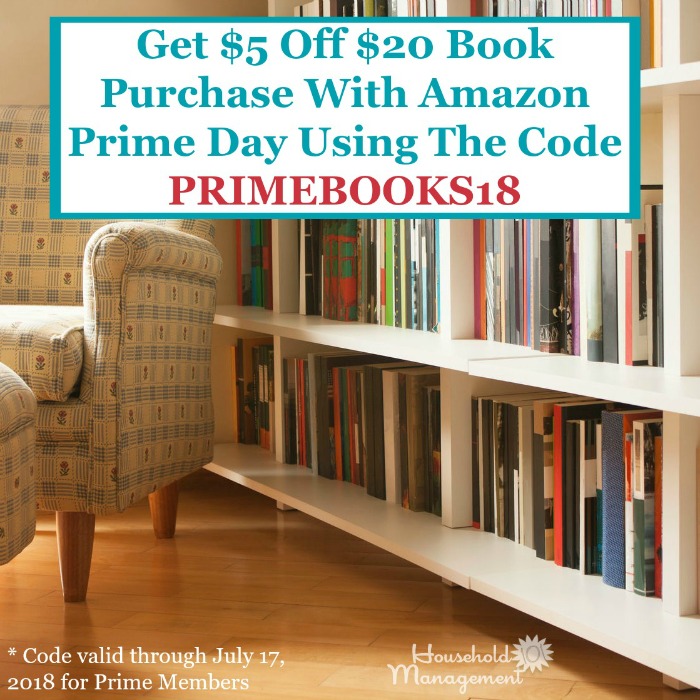 Prime members can get $5 off any $20 printed book purchase on Amazon when you use coupon code PRIMEBOOKS18 at checkout.
Lots Of Magazines: $0.99 For 6 Months
There's a lot of magazines subscriptions that are priced at $0.99 for 6 months. This includes both print and some digital magazines! You can check out the full list here.

Digital Newspaper Subscription: Washington Post
You can also get The Washington Post for 12 months for $22 (digital subscription).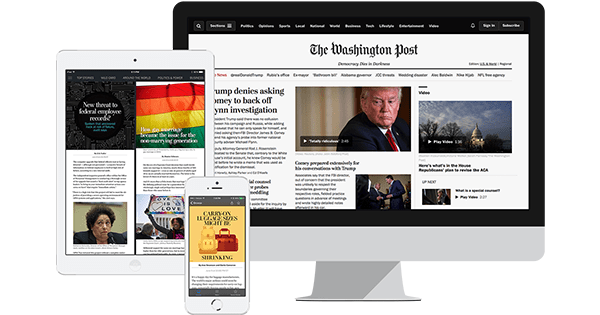 Kitchen Gadgets
Of course, the Instant Pot is on sale, but this deals tend to go quickly, so make sure you act fast! (Earlier it sold out, but more were added again as of this writing.)
Get a 6 quart Instant Pot for $58.99, which is 40% off.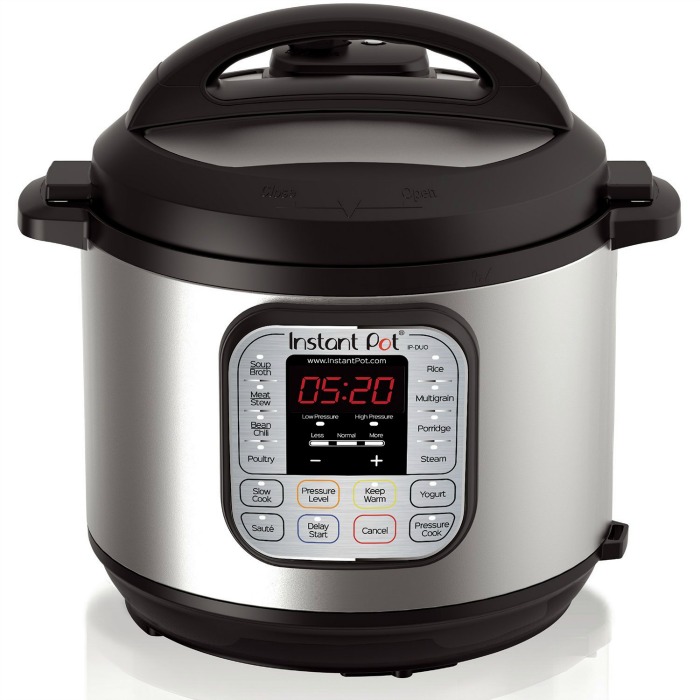 In addition, get a Ninja Professional Countertop Blender for $49.99 which is 44% off, and a savings of $40.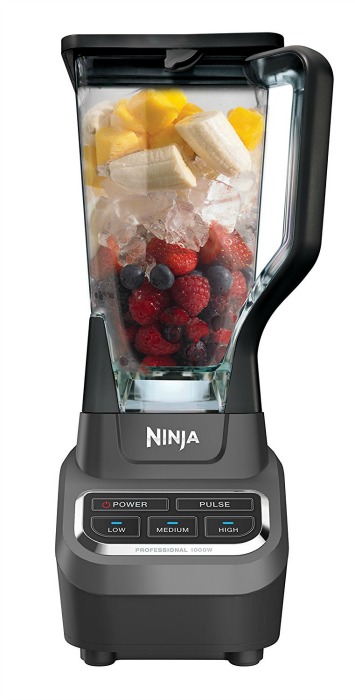 If you're interested in a blender, you can also get a refurbished Vitamix Explorian Blender, Professional-Grade for $189.95, which is $100 off.
Even More Coupon Codes
These deals just showed up on Prime Day, so I'm assuming that after the sales event is over they'll be gone again, so if you're planning to buy either household or beauty products on Amazon anyway, today is a great day.
Cleaning Equipment
Get a Roomba for 34% off, saving $120. It is currently on sale for $229.99. This deal typically goes quickly as well!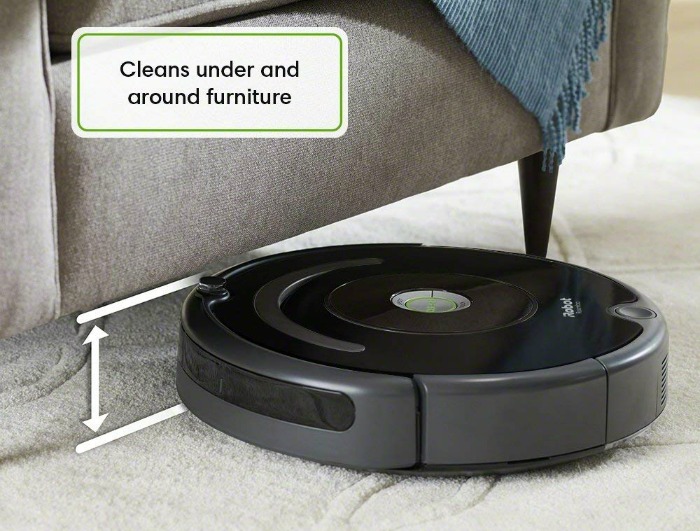 You can also get a BLACK+DECKER Dustbuster Cordless Lithium Hand Vacuum for $24.42, which is 30% off. I literally bought this for myself the other day, since I wanted something to vacuum the stairs and inside the cars, and now I'm bummed that I could have saved $10.57. :( (Watch for a review on Stain Removal 101 in the future, so far I've loved it!) *** Update: The mega sale on this is over, but it's still on sale, with the price fluctuating around 10-14% off, so it may still be worth it to you, which is why I'm leaving it up here. End Update ***
The Dyson V8 Absolute Cordless Stick Vacuum Cleaner
is also on sale, with 27% off, saving you $135.00.
The Bissell CrossWave Floor and Carpet Cleaner with Wet-Dry Vacuum is 30% off, meaning during the sale it costs $174.99, saving you $75.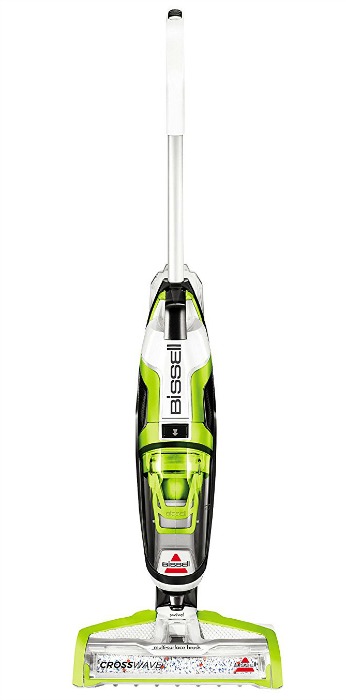 Travel/Luggage
You can get Samsonite Tread Lite Lightweight Hardside Set For 72% Off. During the sale this luggage set costs $129.99, a savings of $330.00.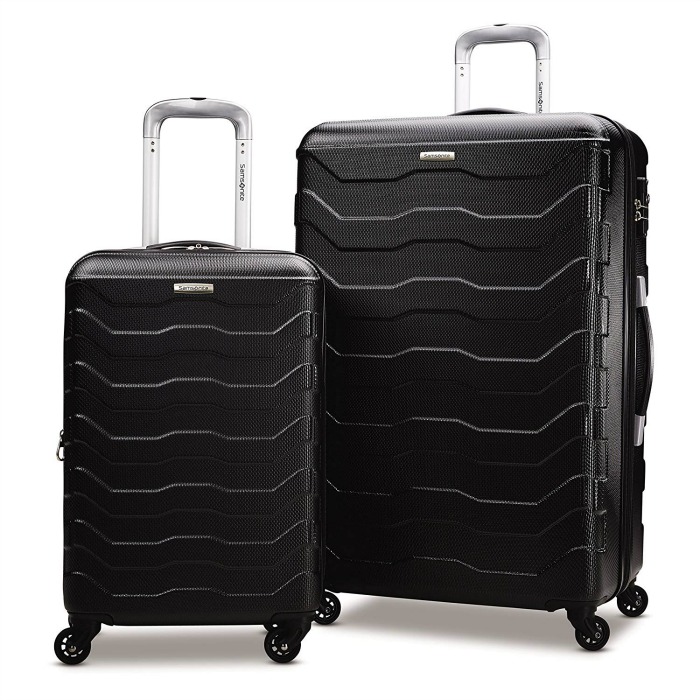 In addition, get these Bose QuietComfort Noise Cancelling Headphones for 58% off, so during the sale they cost $125.
Fitness Equipment
Get a FitBit Alta HR for just $89.95. That's a $60 savings, and 40% off! This is, I've been told, even cheaper than the price on Black Friday! You can choose between small, large and extra large, all in black, for the sale price. ***Update: At the time of the update only the small and extra large were still available at the lower price, so it seems like they're running out of these, so if you want one, act fast. End Update ***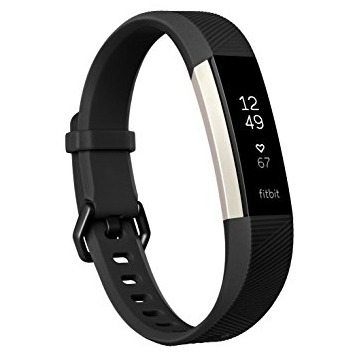 Bathroom Stuff
Get a Waterpik WP-660 Aquarius Water Flosser for 50% off. During the sale it costs $39.99! It's great for kids with braces (like one of mine, and another one as well very soon!)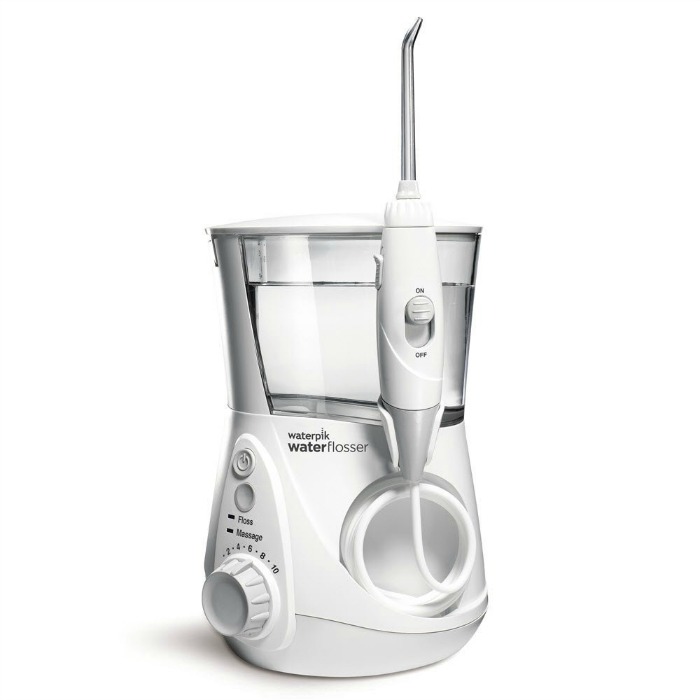 DNA Kits: Two Different Types
You can get a 23andMe DNA Test for just $99.99 right now, which is 67% off, and a savings of $199.01 dollars! This is the one where you get both medical information, as well as information about your ancestors.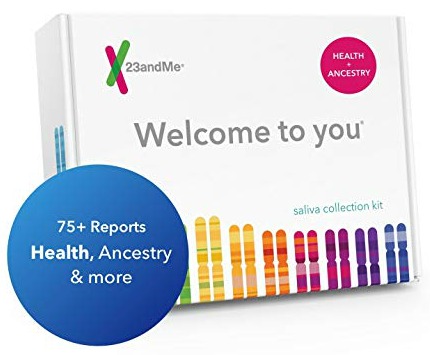 In addition, the AncestryDNA: Genetic Testing kit is 44% off, and it costs $54.99 during the sale. This test focuses exclusively on telling you where your ancestors came from.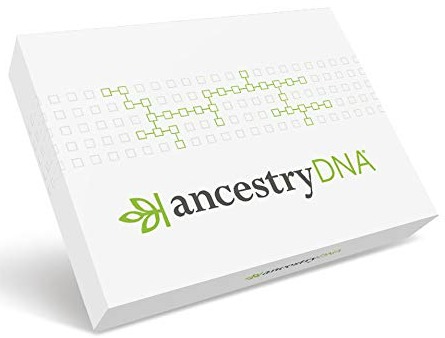 Amazon Gift Card Deal
Get a free $5 Amazon Credit with $25 Amazon Gift Card Purchase when you use the code GCPRIME18 at checkout! Simply add a $25 Amazon gift card to your cart, use the code, and the credit will show up in your account within two days. Easy way to grab a quick $5! (See the link for full details.)

Outdoors/Camping
You can get this 8 person Coleman Evanston Screened Tent for $86.89, which is 65% off!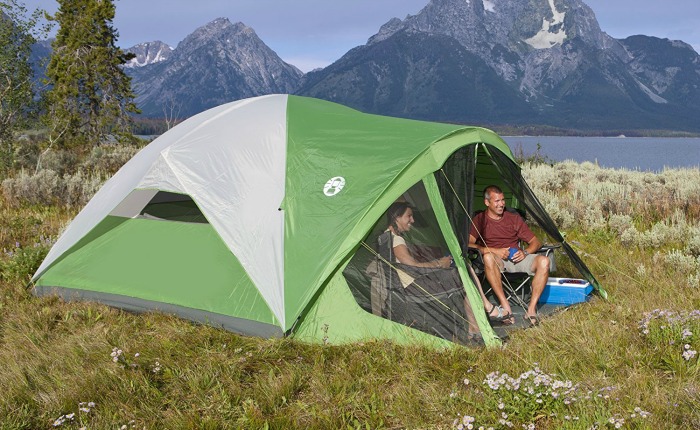 In addition, save $75 on a YETI Hopper TWO Portable Cooler, while it's 30% off.
Outdoor/Yard
You can get a Sun Joe Electric Pressure Washer for $109.50, which is 45% off.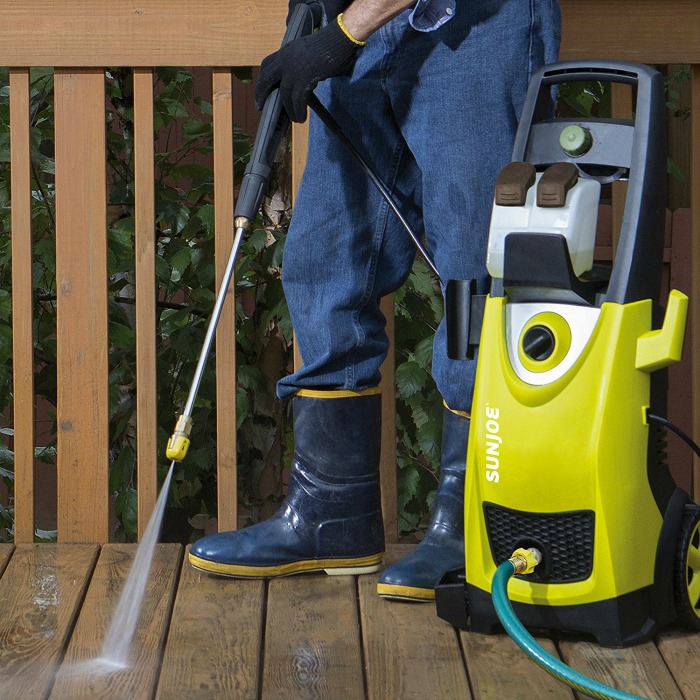 Plus, have fun in the pool with this Unicorn pool float for $11.89 (which is 37% off). Or check out this cute donut pool float for just $4.89 (which is 43% off).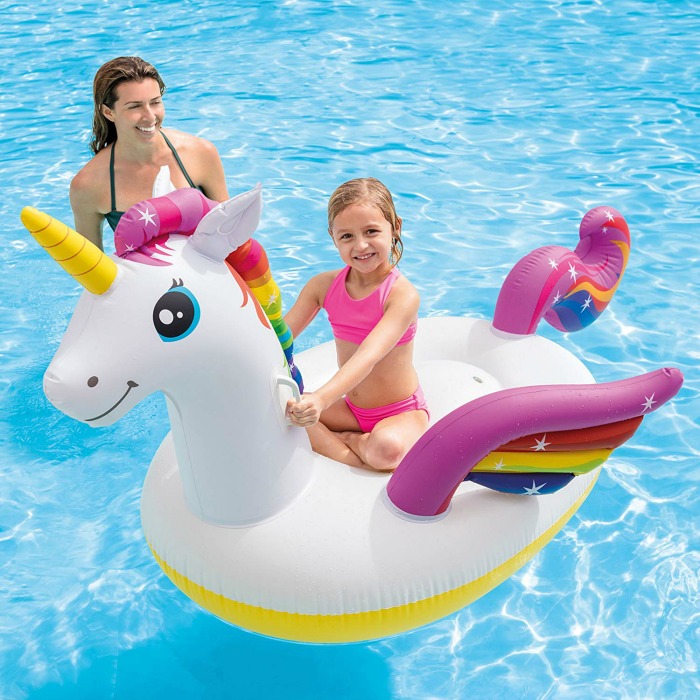 Lightning Deals:
Lightning deals go very quickly, but these were just too good not to share. I apologize now if this deal is already done by the time you see this. Bookmark this page because I keep adding stuff as I find it.
Taylor's Amazon StoreFront: Newly Updated
In addition to the deals I've listed above check out my newly updated Amazon storefront, which I've just added a bunch of collections to. I've made lists of products that can help you in all kinds of places around your home, such as kitchen storage and organizers, bathroom organizers and storage, travel and packing gear, car organizers, storage containers and baskets, and more!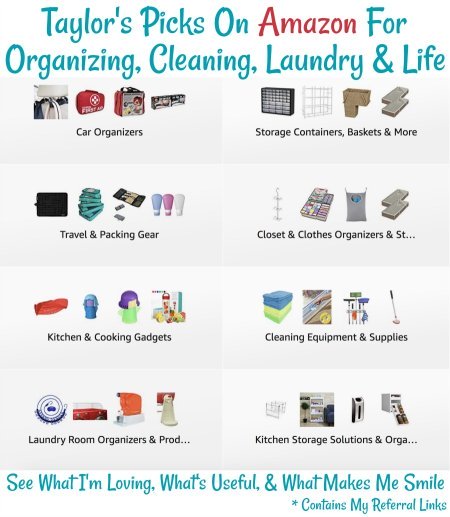 And finally, here's what I feel like I am, an Amazon Prime mom. What about you?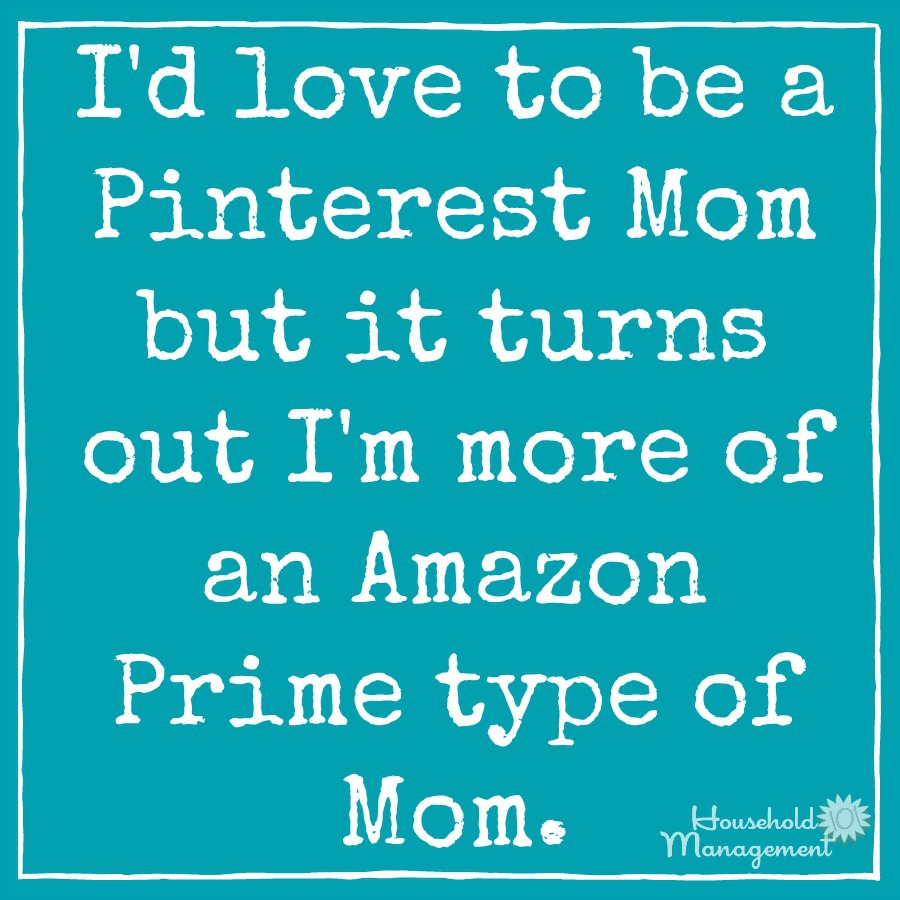 Some links on this page are affiliate links, meaning that if you purchase a product through them I receive a small commission which helps me provide this information to you for free, plus support my family. My integrity and your satisfaction are very important to me so I only recommend products I would purchase myself, and that I believe would benefit you. To learn more please see my disclosure statement.