Tips For Organizing Business Cards For Home Reference
Here's tips for organizing business cards you collect from service and repair people for around your home.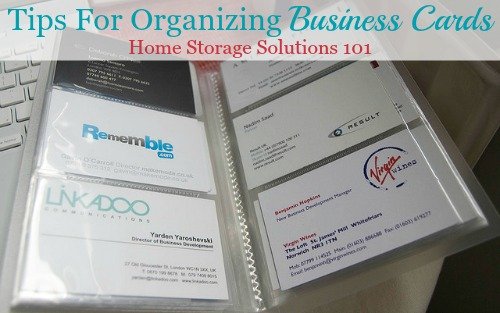 We're handed business cards all the time, whether or not we are, ourselves, what we would consider "business people."
That's because we get these cards from all kinds of service providers that we hire, for both personal things, like our hair dresser, as well as for service providers for our homes, like the roof repair company.
What often happens with these cards is that we throw them in the bottom of our purse or other bag, or put them down on a flat surface and promptly forget about them until we try to hunt for the information again later.
And yes, sometimes we need that information!
Why Saving At Least The Information From Business Cards Can Be Helpful
The first question, in this day and age of information literally at our fingertips on the Internet, is why should I even save these cards?
Well, to a certain extent it isn't necessary, or at least as necessary as it used to be in the past. This is especially true for things like the main business phone number or address of a company.
However, there is often information on these business cards that can save us time and effort, if we'll just put them into some type of organizational system so they're easily retrievable.
For example, many times business cards provide a key contact name, as well as a more direct number to contact someone. It often happens that the main business number gets you into some type of automated phone tree. If you've ever been passed around from one department to another within a company, with no one saying they're responsible for whatever issue you're having, when you can call an actual real life human being that can short circuit that whole phone tree hell that is a very good thing.
In addition, these cards often also provide additional contact information that may be hidden, such as direct email addresses, cell phone numbers, or more.
So taking just a bit of time to save this not exactly secret, but less publicized information, can be quite helpful to you at times.
These cards can also help jog your memory when you need to remember who it is you used for your last plumbing issue a few years back. You remember you were happy with them, and that it wasn't too expensive, but you draw a blank when you look in the phone book about which of the vast list of plumbers it was you used.
If you've saved the business card then you can quickly just call that company again, no need to reinvent the wheel again asking for recommendations from friends, etc.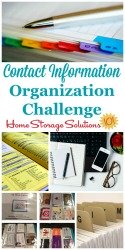 Set Up Your Business Card Organization System
Now that we've established that keeping the information within these business cards can be worth our time and effort, the next step is to set up a system to actually get and then keep them organized from now on.
This is where you get lots of choices, because there are two main ways to organize business cards, and they're both pretty simple.
(You can do this task as Step 6 of the Organize Contact Information Challenge, which this article is designed to complement!)
Declutter Unneeded Cards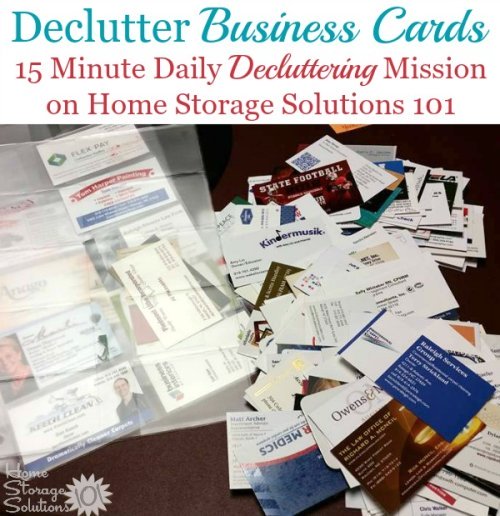 Before I explain the main two organizational methods below for business cards, you need to declutter any excess business cards that you don't want or need anymore. Because, after all, we don't organize paper clutter, we get rid of it!
Only you can decide, for sure, how many business cards you should keep, but I'll tell you that at least for home use (as opposed to business contacts, which is a different topic altogether) you don't need to keep very many business cards.
Instead, you should only save and organize cards from the trusted business and service providers you've used in the past, or plan to use in the future. Practically, that's not too many. I mean, really, how many plumbers do you need to use?
If you have no intention of ever using that company because you're happy with the one you already use, or you didn't like their work, out those cards should go!
The photo above, discussing the decluttering of business cards, was sent in by a reader, Erica, who said, "I just decluttered business cards at work. These are cards that my predecessors collected, but I have no idea who or what for! The picture is of my trash pile. Some had been in the sleeves for so long they were stuck, or left ink behind when pulled out. Good riddance!"
Be like Erica and get rid of ones you don't need or want anymore so you're only organizing a few cards, and the task will take significantly less time.
Organizational Method One: Copy The Information Into Your Address Book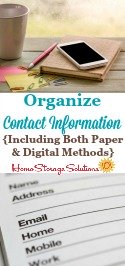 The first method for organizing these cards isn't to actually keep them at all, but instead to take the time when you receive them to add the information into your address book, which is either paper or digital.
Remember, if you want to use a paper address book I've got free printable address book pages here you can use, or you can get ideas for organizing contact information in your address book here.
The advantages of this method include that it keeps all your information in one location, and then you don't have to deal with all those little cards.
Disadvantages include that this can take a bit more time than the second method listed below, and I've also found that sometimes I still can't find things when I need them in my address book. To give an example of what I'm talking about, you may file the information from the card under the name of the roofing company, but if you've forgotten the name of the roofing company then you still have to flip through a bunch of pages to find it.
You can try to anticipate this ahead of time, and add the contact information under "R" for roofer, for example, but it does require you to figure out what you did later, which may work, and sometimes you may confound yourself.
Organizational Method Two: Set Up A Small Business Card Organizer
This is actually the method I recommend, because it is quick and easy both to set up and to maintain.
Further it should not be unwieldy to use this method because you shouldn't keep too many business cards, as explained above.
The picture below shows a business card organizer in action, and was sent in by a reader, Dee Dee, who added just a few of these pages into her household notebook (you can get the printable cover for your household notebook she shows in her picture here).
Business card organizers are a pretty simple concept. It is just plastic sleeves that are divided and that you slide business cards into, so you can flip through them like an album. You can see that she also used these sleeves to organize her gift cards and loyalty cards.
The more cards you have the more you'll need to add them in some type of order, such as alphabetical, or by type of service that the company provides, to find them quickly.
But again, since the goal for home reference isn't to collect as many business cards (and contacts) as possible, but instead to just collect the trusted ones you've previously used in the past, if your collection is small the business cards can just be put into place in whatever order you find them around your home as you get organized. It won't take any time to flip through 3-4 pages quickly.
You can choose a small business card organizer that is made just for this purpose, or you could use some of the plastic sheet dividers that are made to be inserted in a three ring binder. If you do that you don't necessarily need a three ring binder just for your business cards, but could instead set up the business cards as a tab in your household notebook, for example (which is what Dee Dee did above).
Here are some available from Amazon:
Get In The Habit Of Updating Your Organization System As You Receive New Cards
Finally, once you've set up whatever organizational system you've decided to use, you need to keep it updated from now on.
While you do receive new cards periodically, once the system is functional it should not take much time to swap out an old card for a new one, or to add a new one to the organizer, or to update your address book with the new contact information.
Then this information will always be at your fingertips for the future, and when you need the plumber in the middle of the night that will be the one thing you aren't cursing about -- quickly finding the number! ;)
Want To Do More Decluttering Missions? Get Started With Declutter 365 Today!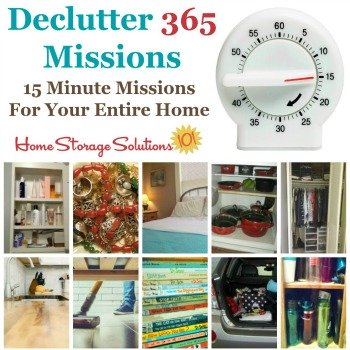 Once you declutter one type of item in your home I bet you'll want to declutter some more. After all, decluttering gives you a great reward for even a small investment of time and energy.
The Declutter 365 system is designed to help you declutter, over the course of a year, your entire house, with just 15 minutes of decluttering each day!
Hundreds of thousands of people use this proven system to get rid of their clutter, and bring peace and calm back to their homes.
Declutter 365 works to guide you to clear the clutter without overwhelm, focusing on just one small area at a time, and without making a huge mess in the process, so you see consistent forward progress without all that "messy middle" that makes it even harder to function in your home than before you started.
In addition to building a daily decluttering habit, the Declutter 365 program, along with the accompanying 52 Week Organized Home Challenge, teaches you the skills, habits, routines, and mindsets necessary to maintain the clutter free and organized state of your home from now on, so it'll never be as messy and cluttered as it is right now, ever again.
If you haven't already, make sure to get your copy of this year's Declutter 365 annual calendar here (it's FREE!), find today's date, and do 15 minutes of decluttering on the day's mission. Then, repeat again tomorrow, and again and again. Over the course of the next year, if you do this 15 minutes per day, you'll declutter your whole house!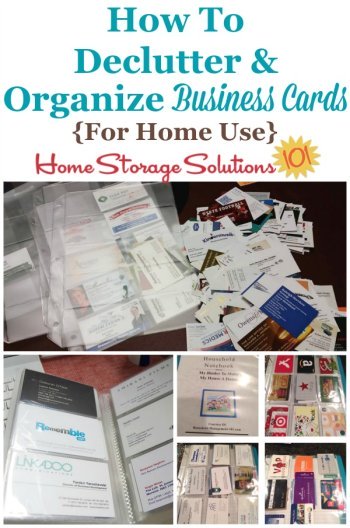 Top photo courtesy of Cristiano Betta
Some links on this page are affiliate links, meaning that if you purchase a product through them I receive a small commission which helps me provide this information to you for free, plus support my family. My integrity and your satisfaction are very important to me so I only recommend products I would purchase myself, and that I believe would benefit you. To learn more please see my disclosure statement.