How To Declutter Gift Bags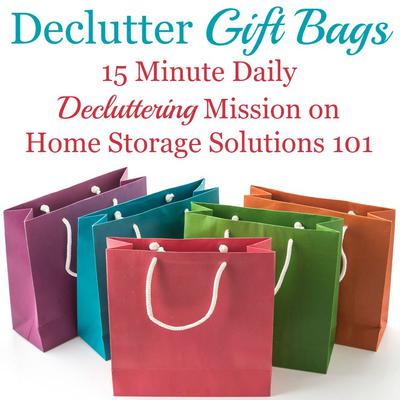 Today's mission is to declutter gift bags, including those for holidays such as Christmas, as well as seasonal and celebration themed bags, like those for birthdays and anniversaries.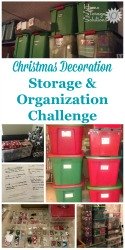 This mission is designed to be done while we work on the
Holiday & Christmas Decoration Storage & Organization Challenge
here on the site, which is one of the 52 Week Organized Home Challenges.
However, it can be done at any time when you really feel you need to.
The reason I chose this time of year to suggest the mission is because close to the Christmas holiday many of us are preparing to give quite a few gifts, which is a great time to use up some of the excess gift bags we may be accumulating.
I completely understand why many of us have some excess gift bags laying around our homes. They're so easy to use for giving gifts, and they're VERY expensive, so when we get one it's admirable to want to save it for re-use in the future.
However, there can be too many gift bags, and when your accumulated pile becomes too much the bags become clutter instead of a useful small stash.
(To get ideas for how much space you may need to designate for this purpose check out the
tips for how to organize gift bags here
!)
Ideally you'd trash or recycle any bags that are ripped or torn, and therefore not really ideal for re-gifting.
Then, you'd keep for yourself a smaller number of bags that spanned a range of sizes, from small to large, as well as were appropriate for a variety of seasons, holidays, or special occasions.
Finally, any excess that were still looking good could be donated for use somewhere else.
Some people even like to hold some of their light items that they've decided to get rid of in gift bags, and then donate the items inside as well as the gift bag to a second hand shop or charity!
I would suggest only keeping enough gift bags that you believe you'd use within the next year or so.
Remember, you'll restock your own collection each time you receive a gift bag from someone else, so there's no need to keep too many.
I've got some photos below from other readers who've already done this Declutter 365 mission so you can get yourself ready to tackle this task yourself!

Photos From Reader Who Has Already Done This Mission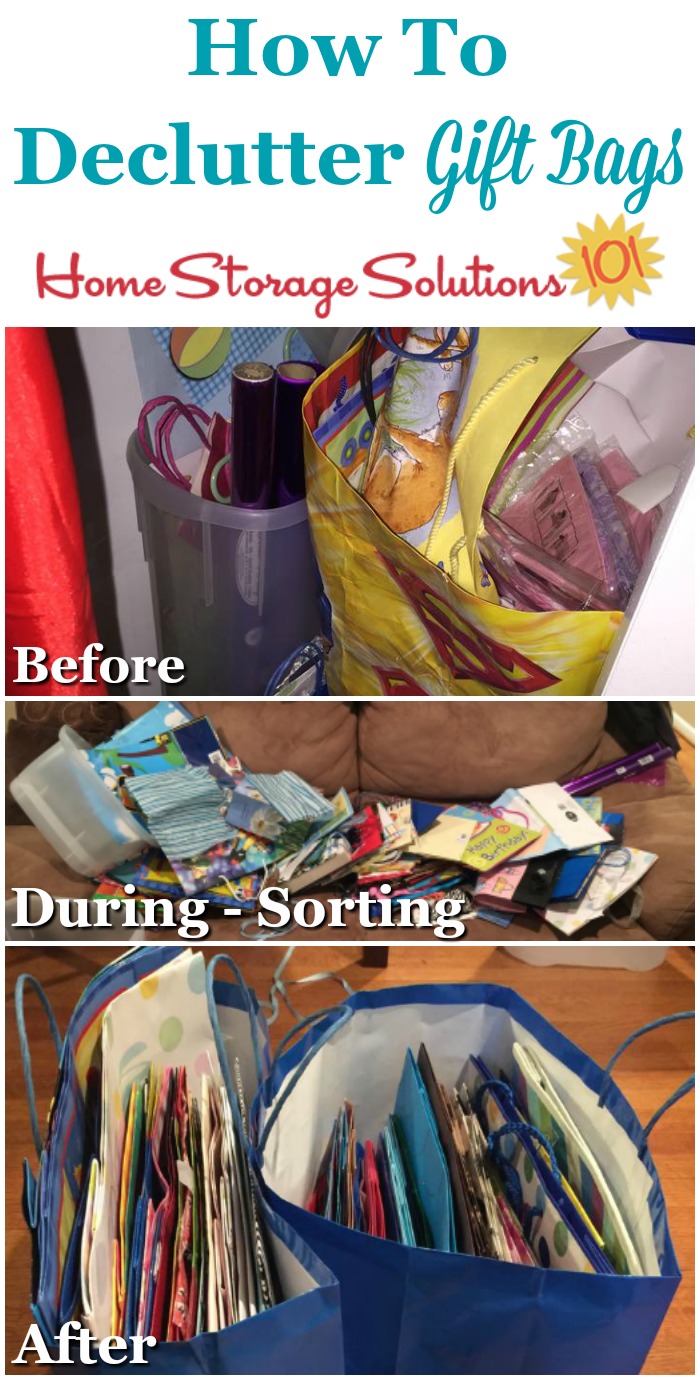 Seeing the results when others do this mission can help you get inspired to do it yourself, and I find these photos sent in by a reader, Jena, inspiring.
She sent in a series of photos above, which I've made into a collage, showing her results from the beginning to end of the decluttering process.
Jena said, "I totally needed to do this! Little bit of a hoarder about gift bags. Here are my before and after pictures. Embarrassed to say I started out with 125 gift bags and ended with about 40. All organized and then I hung the bags off the ground, hanging on 2 hangers."
Great job Jena! You really condensed the total number of bags you had, and got them a lot more organized at the same time!
Are You Ready To Get Rid Of Gift Bag Clutter?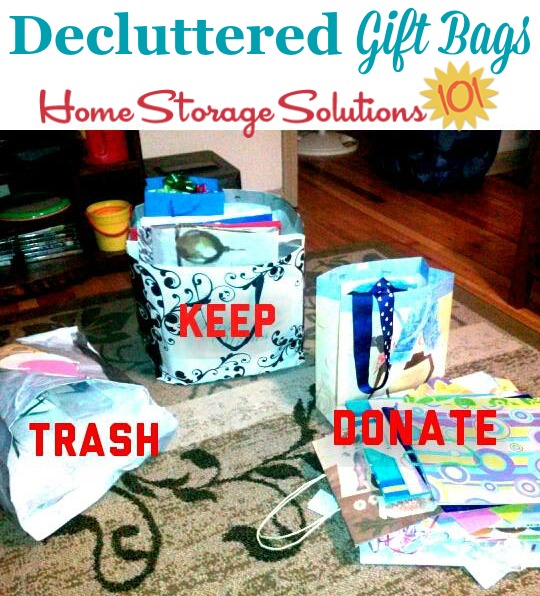 Here's another photo, sent in by a reader, Jana, who said, "I was inspired to start on Christmas/gift bags. I had no idea we had so many! We cut them down by half. Now I have room in my hallway closet again."
Good job Jana!
Once you've done this mission yourself, don't forget to check out the corresponding article with ideas for
how to organize gift bags
to properly store the fewer number of bags you've decided to keep for yourself.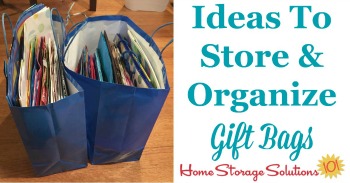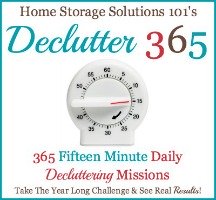 Are you ready to tackle this decluttering mission as well? I hope so!
When you begin to declutter the feeling you get is contagious, so if you're loving the results you're getting I would encourage you to keep going.
I've got a whole series of
15 minute decluttering missions
(eventually 365 of them!) that you can do.
Just pick and choose the ones you want to do, that will make a big impact in your home. But if you want someone else to tell you the order you can also grab the
15 minute daily decluttering mission calendars
and follow along as we all get our homes clutter free together!
Related Pages You May Enjoy
Getting Clutter Free 15 Minutes At A Time Hall Of Fame
Getting Rid Of Holiday Clutter Hall Of Fame
Go From How To Declutter Gift Bags To Home Page