Printable Daily Agenda: Way To Track Your Habits & Routines
Here is a free printable daily agenda that you can use to track your to do's as well as your habits and routines, to work daily toward achieving your goals.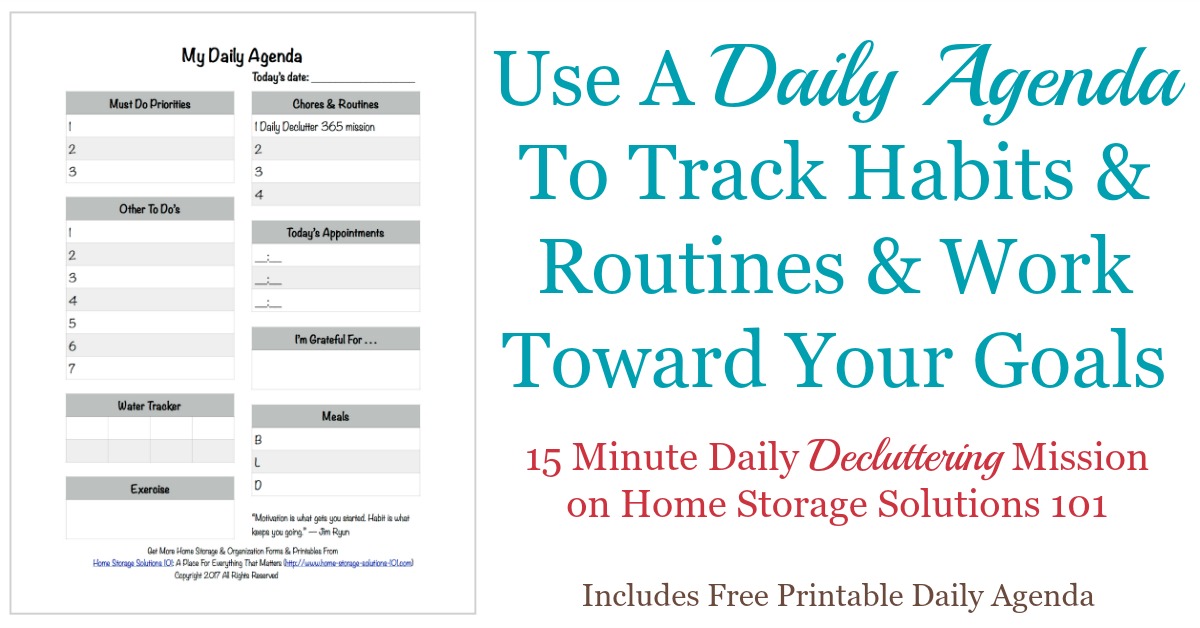 Today's Declutter 365 mission is to begin using a daily agenda to help you track your to do's, as well as your daily routines and habits that you want to incorporate into your life.
I like this quote, "We become what we repeatedly do."
This is a short hand way of saying that if we want to change our lives for the better, by becoming more organized and to declutter our home, or change our eating habits, or become fit, or whatever, it is the daily actions we take that will decide whether we succeed or fail at these overarching goals.
As part of this week's focus on creating morning and evening routines today we'll focus on tracking some of these important habits using the printable I've created, and am providing for you below, which I call "My Daily Agenda."
The concept of this printable is to fill out one of these agendas each day so you can focus on your priorities. There are spots to list the to do's you've got to accomplish, the rest of your to do list, your chores and routines you do daily to keep your household running smoothly, and special appointments.
In addition, there is a place to track your meals, water intake, exercise, and even a place to remember something you're grateful for that day.
Grab your copy of the printable below, and fill it out today and see how it works for you!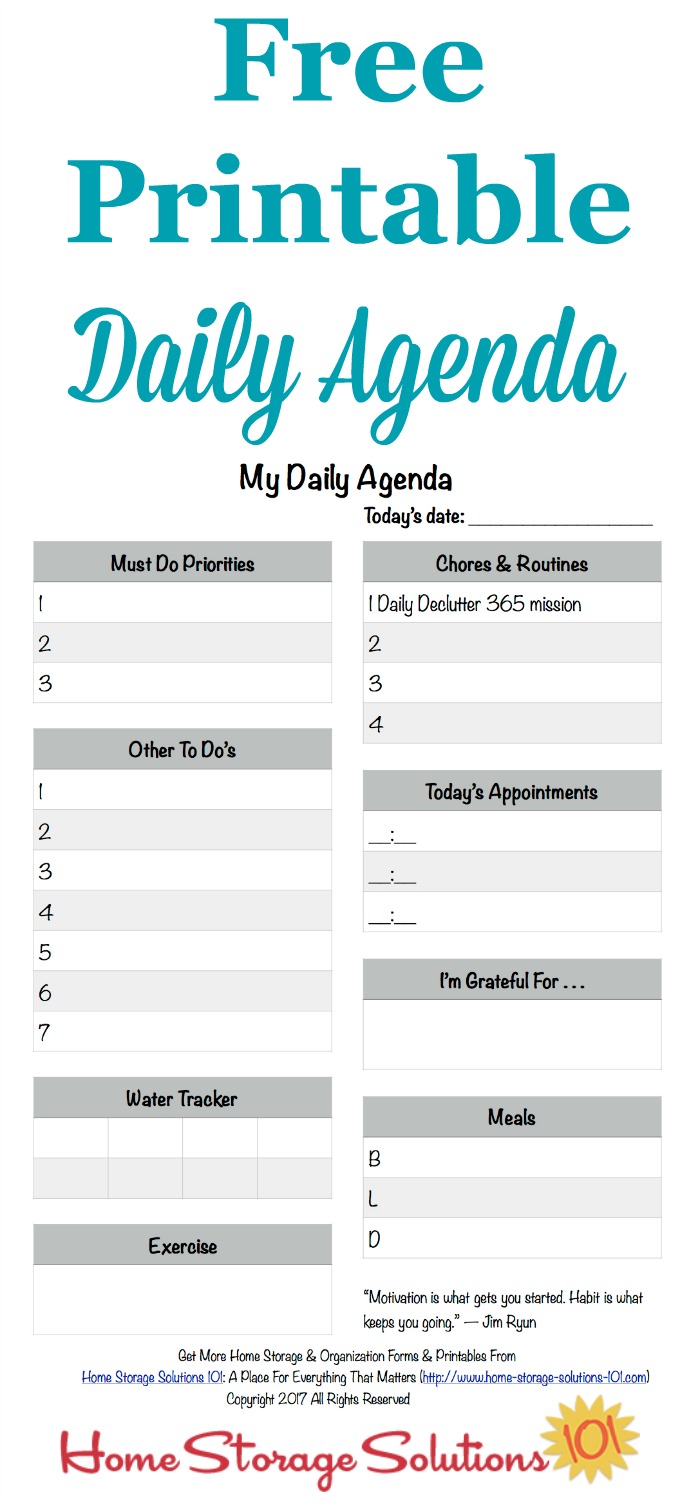 Click here for your free printable
(opens in new window as PDF)
Are You Ready To Declutter & Organize Your Home?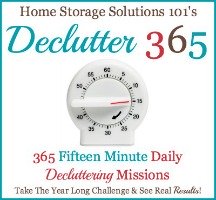 I hope this article has inspired you to organize your home and life.
When you begin to declutter and organize the feeling you get is contagious, so if you're loving the results you're getting I would encourage you to keep going.
I've got a whole series of 15 minute decluttering missions (eventually 365 of them!) that you can do.
Just pick and choose the ones you want to do, that will make a big impact in your home. But if you want someone else to tell you the order you can also grab the 15 minute daily decluttering mission calendars and follow along as we all get our homes clutter free together!
Additional Printables You May Find Helpful
Here are additional free forms and templates on the site you may enjoy: