Organizing Recipes Hall Of Fame: Electronic Recipe Organizer Edition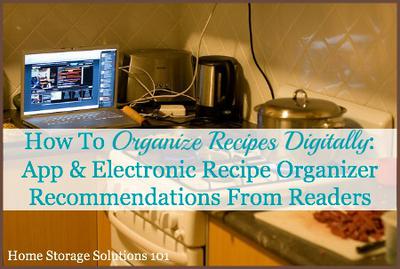 Along with the traditional paper ways to organize recipes, electronic recipe organizer software and apps are now becoming all the rage.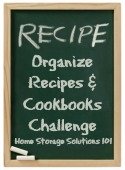 It is easier to do this now than ever, since you can easily take your laptop or IPad into your kitchen with you (like the picture above) to use while you cook, so you can follow the recipe without ever having to print it out.
This hall of fame post shares some tips from readers on how they use various software programs, both free and paid, to organize their recipes.
If these ideas inspire you I'd encourage you to
read the Organize Recipes Challenge
, take the steps for yourself, and share your results with me here. I'd love to add you to the hall of fame!
Plus, if you've use a program for organizing recipes on the computer I'd love to hear what you thought about it, good or bad, to help everyone else know what some good programs are out there for this task.
So, without further ado, scroll down to see the tips and hints that have already been shared.
Photo by Lachlan Hardy
Join in and write your own page! It's easy to do. How? Simply click here to return to 52 Week Home Organization Challenge Hall Of Fame.
BigOven App Review
by Julie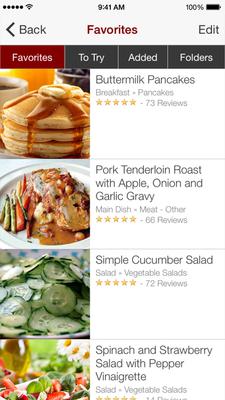 Recipes
Julie says:
I use Big Oven. I can access it on the web, laptop or smartphone. You can enter recipe. It will calculate amounts for different portions. I have used this feature to scale up some soup recipes for our church's soup dinners.
It will also create shopping lists.
It has thousands recipes online.
My favorite feature is when I'm stumped on what's for dinner, I enter in only 3 ingredients and it gives me lots of suggestions.
Taylor says
This app is available on iPhone, iPad, Android, Kindle Fire, NOOK, and Windows Phone.
It is a free app, but there is a paid upgrade to the pro version.
Photos courtesy of BigOven, showing the iPhone app screenshots
Join in and write your own page! It's easy to do. How? Simply click here to return to 52 Week Home Organization Challenge Hall Of Fame.
How To Organize Recipes With The Cozi Family Organizer
by Stacey V.
(Woodinville, Wa)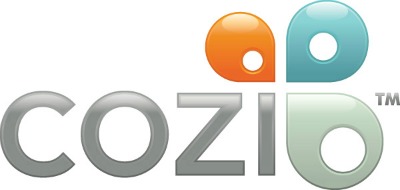 Stacey shared her tips for organizing recipes on the computer.
Stacey says:
For me this week's challenge was partly simple because I have been collecting and adding recipes to
allrecipes.com
for quite awhile. That was working really pretty well for me in keeping the recipes organized.
For the recipes we used a lot, I would print them out in 4x6 card size and kept them tidy in a little box.
Fast forward to
this challenge
. I recently got a new laptop and on that laptop there was an app downloaded called the Cozi Family Organizer. I already was familiar with the app a little bit because I had it on my phone.
So, in checking it out further on my computer, a few weeks ago, I found an area for meal planning... brilliant, I thought so I
began planning meals
.
Along with the meal planning there is a "recipe box" where I can compile recipes and then simply drag the recipe over to the appropriate day I plan to make that recipe.
So, I began adding all those recipes I have stored on allrecipes.com by copy and pasting all the info from the recipe on the site to my Cozi recipe box. It is really easy!
There is also a part to link a recipe from the internet right onto the Cozi recipe page... if that makes sense. For all my hand written recipes, I just simply added them into Cozi.
I'm loving it!! No longer do I need a book (however I may print them all out to keep in a folder anyway).
From the meal planning part you can also easily add those items to a shopping list and if you have the app on your phone it makes it brilliantly easy and very organized for shopping.
I have my meals planned out three weeks in advance right now and know exactly what I need at the store... Love that part!! I'd love to add a photo but I have nothing to take a photo of :)
***Update: After discussion on Facebook about some of the pitfalls of organizing recipes on the computer (see below for some more thoughts on this) - Stacey asked me to add this point about Cozi. She says:
One thing to add about the Cozi family planner, since it is also stored on a website you can have it on many devices or computers. If your computer crashes or something, no worries it is still stored on the website :)
Taylor says:
Thanks so much Stacey for sharing this great review for the Cozi electronic recipe organizer. It also sounds like a great way to plan your family's weekly meals!
Other people have also gushed about Cozi to me, for example when discussing
family calendars
, so this is definitely a FREE program everyone should at least check out.
The Cozi app is available for both Apple and Android products.
Join in and write your own page! It's easy to do. How? Simply click here to return to 52 Week Home Organization Challenge Hall Of Fame.
ChefTap Recipe Organizer App Review
by Donna
(PA)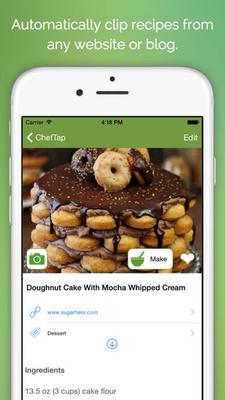 Donna says:
Cheftap Recipe Organizer App is a recipe saving app. I love it because anywhere online that you see a recipe that you like you just click the 'share' option, and then choose 'cheftap', and it downloads it into the app.
You can then revise it, if you'd like, assign a category to it, etc.
Too many nice features to mention on here. But I have downloaded various recipe saving apps, and this one, by far, is the best one out there. It does everything I need it to do.
Taylor says:
This app is free, but there is a pro upgrade. It is available for both Apple and Android products.
Join in and write your own page! It's easy to do. How? Simply click here to return to 52 Week Home Organization Challenge Hall Of Fame.
I Keep My Recipes In A Word Document Becomes Technologies Can Become Obsolete
by Lisa
Lisa shared this idea with me on the site's Facebook wall, and graciously allowed me to use it here in the hall of fame too.

I think Lisa brings up a great point you've got to consider with all electronic recipe organizer programs -- becoming obsolete.


Lisa says:
I had some great recipe programs but they eventually wouldn't work with new operating systems. Now I just type them into
Word
. I printed out the kids their own book of family recipes when they turned 18.
Taylor says:
I'm glad you brought this up Lisa, because it is an important consideration.
I like choosing programs where you can migrate your information from one version to the next, but that still takes time and there is inevitably one version that is too old for it to be converted. That is a major flaw with organizing in this way.
However, many people think the advantages of being able to keep all your recipes together and organized, without paper, is worth it. It is just something you've got to decide if you're willing to deal with!
***Update: Another reader, Chris, wrote in to say this about using a Word document though. She said, "I had a lot of my recipes typed in a word document. One day the computer crashed and I lost them all!"
That's a good point as well Chris, but that is why we also need to back up our computers. I sound, I know, when I say that, like I have it all together but I actually learned this the hard way myself. Back ups are important everyone! Otherwise you sit there and cry when you lose everything, not just your recipes. Ask me how I know! ***End Update
Join in and write your own page! It's easy to do. How? Simply click here to return to 52 Week Home Organization Challenge Hall Of Fame.
I Use MasterCook Recipe Software To Organize My Recipes
by Sarah C.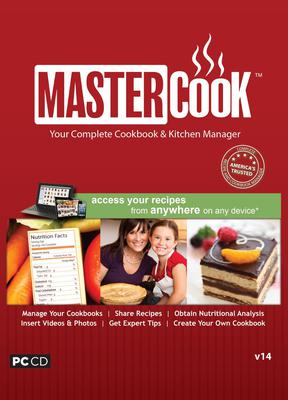 Hi! First, thank you so much for this Challenge! If nothing else, I now have an organized kitchen - always the most difficult area for me!


I use MasterCook to organize my recipes. It has everything you've recommended, and you can import recipes directly from the web or with copy and paste.
The author and source of each recipe can be recorded as well.
You can print out a recipe to take to the kitchen if you don't want to take the computer, and you can print out the recipes to save in a paper binder.
I think the recipes can be printed on recipe cards as well.
Well, I'm off to go admire my wonderful kitchen before I start the next challenge. You are my hero!
Join in and write your own page! It's easy to do. How? Simply click here to return to 52 Week Home Organization Challenge Hall Of Fame.
How I Use Sous Chef For Mac To Organize Recipes
by Angela @ Confessions of a Craft Addict
Sous Chef Logo
Angela from Confessions of a Craft Addict shared on her blog how she organizes recipes on the computer.

She uses a program called Sous Chef
, which is for Macs and iPads only.

She says in her blog post:
I am currently going through my stack of cookbooks in the basement, marking which recipes I may actually make someday, and entering them in Sous Chef. It's not a fast process, since going through each book takes a while, but when I'm done, I can just get rid of the cookbooks. They just take up space anyway!
Even More Reviews & Opinions About Recipe Apps:
This is a huge topic, and there are so many available programs this page was getting too long, especially with so many people writing in to share their reviews of the same app over and over again.
So, there are even more helpful resources on the site dealing with this topic than just what you see here. Here's the links to more of these pages to give you even more ideas of apps and web-based programs you can use for organizing your recipes, plus making grocery lists and meal planning.
They include:
Are You Inspired To Use An Electronic Recipe Organizer Now?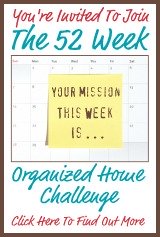 I hope the hall of fame submissions above have given you some ideas for organizing recipes on the computer or digitally using your phone.
If you want to get your home and life organized this year I'd encourage you to
join the 52 Week Organized Home Challenge
, where we tackle every room and major item in the house over the course of the a year to declutter and get everything in order.
Plus, if you love apps, make sure to check out even more
great organizing apps in the HSS101 App Store
.
Finally, if you've tried another app or program for your recipes I'd love to hear about it. You can
share your review here
.
Some links on this page are affiliate links, meaning that if you purchase a product through them I receive a small commission which helps me provide this information to you for free, plus support my family. My integrity and your satisfaction are very important to me so I only recommend products I would purchase myself, and that I believe would benefit you. To learn more please see my disclosure statement.
Related Pages You May Enjoy
Home Organization Challenge Hall Of Fame
Getting Rid Of Paper Clutter Hall Of Fame
Go From Electronic Recipe Organizer Reviews Hall of Fame To Home Page